Show All News
Victoria Malios' work has had an undercurrent of sustainability for over seven years: She wrote her thesis on the "Privatization of the Water Industry in Manila" with a focus on Corporate Social Responsibility, and CSR is central to her work for Spread Group.
Today, the experienced community manager is pushing towards Spreadshop's sustainability goals. A native of Leipzig with Cypriot roots, she is responsible for community management of the European market. One of Victoria's responsibilities is to translate the brand's "go green" milestones into multimedia content.
Spread Group: How do you personally define sustainability?
Victoria Malios: Sustainability is a very broad term. I define it as the art of creating the optimal balance between human needs and scarce resources in an environmentally and socially responsible way. Currently, the scales are tipped too far to one side: We consume as if we had two or three Earths to sustain us. Lockdown has made it clear how important regeneration phases are for nature: for example, at the beginning of the year, dolphins were once again swimming in the lagoons of Venice. This is an important and positive sign to all of us.
Spread Group: What motivates you to live a more sustainable lifestyle?
Victoria Malios: The certainty that we will not be able to avoid a dramatic change in our behavior for much longer. If our goal is to motivate as many people as possible to become more sustainable, then I think the communication we see on social media is too biased. Of course it's easier to criticize others instead of questioning oneself. I would like to see us become more open and tolerant in this regard. The core message must be that living more sustainably is not about doing without, but rather enriching your life and the lives of those around you. We often completely ignore the fact that we have the power to directly improve the lives of workers on the other side of the world just through our consumer behavior.
Spread Group: What sustainability projects have you and your team already implemented?
Victoria Malios: We support Spread Group's sustainability goals 100 percent and are part of the internal initiative that drives actions such as plastic-free packaging or climate-neutral shipping. We at Spreadshop have had good experiences with DHL Go Green, among others. Making the supply chains more climate-friendly, from the manufacturing sites of our unprinted goods to our five production sites, is an enormous undertaking.

At Spread Group, we define sustainability as Corporate Social Responsibility. This model includes not only environmental sustainability, but also socio-economic responsibilities. One of the main pillars of CSR is social responsibility, which is a particular focal point for us: Our goal is to enable individuals to make a living through their design work. We want to make entrepreneurship as easy as possible. That's why we give our Shop Owners the opportunity to sell custom T-shirts, hoodies, etc. through our platform without having to bear the brunt of pre-production or warehousing costs. All the behind-the-scenes tasks such as the garment production, shipping, payment processing and customer service are handled by us. Our Shop partners only need their PC or laptop, internet access and a good design idea to open their own Shop.
Our responsibility towards the Shop Owners we work with doesn't end there. We want to invest in their education and improve the longevity of their business. Some examples of how we support our Shop Owners are our Design Service and Spreadshirt Toolbox. When it's time for our Shop Owners to polish their design, our professional Design Service is there to support them. We are currently working on offering the free online academy called the "Spreadshop Toolbox" for our Shop Owners. We will shoot short video tutorials and explain how they can use free tools to further develop and vary their designs. With the academy, we want to create many "aha!" moments and new inspiration for our community.
Spread Group: What specific sustainability goals have you set for yourselves?
Victoria Malios: Here at Spreadshop, we would definitely like to work on the visibility of our certificates and seals, such as Oeko-Tex Standard 100, FWF or BSCI. Currently, the certificates are still too hidden in the product description. We are also in close contact with many of our sustainable or charitable Shop Owners, such as Pink Ribbon, Beach Cleaner or the Earth Day Network, and are constantly expanding our organic product range based on their ideas. Our next product will be a baseball cap made of 100 percent organic cotton. We always announce new products on our blog – it's worth a look.
Spread Group: What do you recommend to all readers who would like to further explore the topic of "sustainability"?
Victoria Malios: My main source of inspiration is of course social media. Bloggers and activists, for example DariaDaria and Luisa Neubauer, always show me new perspectives through their posts. Lesser-known might be the podcast "Don't waste, be happy", which I highly recommend.
Spread Group: Thank you so much for the interview, Victoria.
Further links
Spread Group to strategically realign its licensing business under the leadership of Sven Burscher
Spread Group has appointed Sven Burscher as its new Head of Licensing, in a move that highlights the expansion of its licensing business. Burscher will be responsible for Spread Group's entire licensing portfolio, with a special focus on international marketing strategies. He moves from a longtime partner of Spread Group, the WildBrain CPLG agency.
As Brand & Retail Director, Sven Burscher most recently led the development of WildBrain CPLG's e-commerce business. He played a key role in the licensing agency being named "Agency of the Year" at the International Licensing Awards in 2020. After earning his degree in business administration, he made his start in the licensing industry in 2014 and quickly rose to become the main contact for major rights holders, such as Peanuts, Universal, Hello Kitty and Sesame Workshop. Over the past four years at WildBrain CPLG, he has overseen the expansion of the agency's licensing portfolio both in brick-and-mortar retail, with clients such as Lidl and Puma, and in e-commerce with Spread Group. Effective immediately, he is now responsible for the company's current roster of approximately 190 licensing properties worldwide, including Warner Bros. Entertainment, Zag, Sesame Workshop, Kiddinx and Sony Music.
"My goal is to further strengthen Licensing as a strategic business area and to form new collaborations with international best-in-class partners," says Sven. "Furthermore, I would like to increase the visibility of the range of our licensing topics and exchange ideas directly with our licensors. This includes, for example, increased representation at the top licensing trade shows. I'm very excited about these new challenges at Spread Group."
We valued Sven highly as a WildBrain CPLG consultant. He has a great passion for e-commerce and we are very happy to welcome him to Spread Group," says Dr. Julian de Grahl, CEO of Spread Group. "With him, we have exactly the right executive on board to continue the growth in our international licensing business."
Image material & Links:
• Sven Burscher, Head of Licensing at Spread Group
• Overview Spread Group's licensed brands
Stephanie Pfundt has been working at Spread Group since 2019. She joined the HR department through an internship and has stayed on as a Learning & Development Specialist. In this position, she plays a key role in creating a framework that enables colleagues at Spread Group to develop personally and professionally. We spoke to her about learning and development at the Spread Group. In the interview, you can find out about our opportunities for professional growth and what skills are high in demand right now.
Stephanie, what are the major challenges that both companies and employees face when it comes to development and training?
Stephanie: E-commerce is and incredibly fast-paced sector. For some it's a dynamic environment to learn and grow, for others it poses great challenges. If you look deeper into it, you can't avoid topics like new work or the age of talentism. These are phenomena that companies must face. And then there are requirements for employees such as resilience, agility, creativity, and innovativeness.
What can companies do to keep up with the fast pace, but also stay ahead of it?
Stephanie: It's important that employees can develop in a direction they set out for themselves within an open corporate culture. People want to learn more, try out new things, and think outside the box. This requires an attitude that allows for mistakes, enables collaboration, and promotes self-determined learning. Every employer needs to create structures in which people can develop and acquire skills and abilities out of their own curiosity. In school we were always told: You have to learn this and you have to learn that, then you will become something. But learning works differently. People can be trusted to identify their own areas of learning and to develop in a self-determined way. If this is the case, all that is needed is a common goal that offers a sufficient scope for identification.
How do employees at Spread Group find their own way?
Stephanie: At Spread Group, employees from 49 different countries come together and bring very diverse backgrounds and knowledge with them. This diversity is very enriching, and it is important to leverage these treasures of knowledge and utilize them. To this end, we have created a range of internal and external offers for our staff. This starts with onboarding trainings. We've set up an entire program to make it easier for new colleagues to arrive at our company. Challenges come with the many and diverse teams, new terminology, numerous events, and also numerous applications and tools that are used on a daily basis. It can be quite overwhelming in the beginning. The whole onboarding process takes several months and gives the new Spreadsters occasion to get to know the company and the culture.
In addition, the motto "Making knowledge usable" applies. We have developed internal formats where colleagues learn from colleagues. At our SpreadX event, for example, knowledge is imparted on various topics in a kind of mini-workshop. Learning about image editing programs, the basics of HTML or how to apply design thinking are examples of what's on offer.
The AwareX format, for example, is about drawing attention to various social topics. The aim is to inform and start a conversation about such topics. This ranges from anti-racism training to questions about sexism and equality, and to a training on unconscious bias (unconscious thought patterns). This format invites to change the perspective and to sharpen the view for sensitive topics.
A slightly different and rather unconventional format is our Smarty Pants Night. It's a barrier-free, informal, and very entertaining get-together, where everyone who feels like it can give a talk on their favorite topic. Plus we have pizza and lots of laughs. How do I sharpen a knife? How does WIFI work? The Vikings and the Wadden Sea – the potpourri of topics is very colorful and the form of presentation can be freely chosen. The interesting thing about it is that the audience not only gets a taste of completely new topics and impulses, but that employees also dare to present themselves. Sometimes employees have a kind of presentation shyness, especially if you don't do it often in your job. At the Smarty Pants Night, the inhibitions to speak in front of the group are very low. This is mainly due to the fact that freely chosen topics can be presented in a playful way. All participants benefit from this. Through the newly acquired ideas, folks don't only acquire valuable knowledge, but also keep open-minded towards new things.
In addition to the numerous internal offers, we also regularly bring in external coaches to provide further training for the staff. Currently, for example, a three-day Agile Leadership Training is taking place. What's more, teams are also always encouraged to attend training courses on their own in order to develop their individual skills for the job.
What skills does it take to be successful on the job these days?
Stephanie: First and foremost, you should keep up to date with the latest developments. Whether you attend webinars, training courses, conferences, or other courses is up to you. Colleagues are welcome to approach me and express needs for their team. I accompany the process and advise e.g. on topics to boost team dynamics. I can also offer support on how to develop core competencies within the team strategy. Of course, I am always happy to help find suitable trainings. The concept of new work requires developing your competencies. These are abilities and skills that enable you to cope with challenging situations on an emotional level. In this context, qualities such as developing resilience, being able to set boundaries, having a positive attitude, but also wanting to develop professionally and personally fall into this category.
One last tip you'd like to share for people's professional life?
Stephanie: Actually, I'd like to give two more tips.
1. Get away from the idea of having to do that one job for life. Curricula vitae are as colourful as confetti. You can take detours, gather new experiences, and try out new things.
2. If you feel stuck in your job, it doesn't mean you have to completely retrain for a new challenge. Sometimes it's just a few tweaks that you need to make. It's important to identify these – they can be great opportunities. Maintain a curious mindset to keep you interested in new ideas 😊
Thanks so much for the interview, Stephanie! Would you like to work at the Spread Group? 🚀  Then take a look at our career portal. 
About Stephanie: Stephanie Pfundt has a bachelor's degree in business administration from Leipzig's University of Applied Sciences (HTWK). She completed her master's degree in researching people with exceptional abilities and competence development at the University of Leipzig. Her first professional experience was gained in competence development, personnel organization and pedagogy at an organic food retailer. In addition, she has worked as a research assistant at the University in Leipzig on numerous projects on advanced learning. Stephanie has been working at the Spread Group since 2019. In the HR department, she is responsible for Learning & Development.
60 new items of clothing are bought per person per year in Germany alone. In total, that's 5.2 billion garments, 2 billion of which Greenpeace estimates are rarely or never worn. In the fight against overproduction in the fast-fashion industry, print on demand (POD) has a decisive advantage: items are only produced when and how the customer wants them. Could this provide leverage to make the textile industry more sustainable? Ewa Ziemba, manager of our Polish Spread Group plant in Legnica, summarizes the advantages Print-on-Demand (PoD) has over conventional textile production.
Ewa has been with Spread Group since 2007. She started her career as working in production and today successfully manages our plant in Legnica. Its 232 employees ensure that millions of T-shirts, sweaters and accessories reach our customers in impeccable condition. Last year alone, around 2.7 million items were printed and shipped to more than 180 countries. As plant manager, Ewa is concerned with the carbon footprint of the products finished at her site: "With our organic collection, the carbon footprint is more than 20 percent smaller than a typical white T-shirt bought from a retail shop. A standard T-shirt has a footprint of 3.7 kilograms of carbon dioxide during its "life cycle.""
1. Resource-saving production
In the print-on-demand business model, customers often become designers: they design their own garments, put a lot of heart and soul into them, and wear these unique items on special occasions, such as weddings or bachelor parties. This kind of self-designed clothing has a longer life cycle than standard T-shirts. This is a major advantage for brands like Spread Group, who are aiming for more sustainable textile production: There are few returns and no offcuts are made in the warehouse. "We regularly donate our like-new returned items to charity. We have products featuring personal designs or company logos processed directly into insulation- so we make sure that no resources are wasted," explains Ewa Ziemba.
2. Water-saving Digital Direct printing process
The Digital Direct process is a method that is widely used throughout the industry and is more eco-friendly than other standard methods. Unlike other printing processes, such as screen printing, it requires considerably less water to apply designs precisely onto garments. Most garments for the Spread Group brands are finished using this method at the Legnica site, explains Ewa Ziemba: "We work with Kornit and Brother in the Digital Direct printing process because their machines produce high print quality and their ink is water-saving and sustainable. As a vegan ink, it even has the "OEKO-TEX Eco Passport" certification."
3. Fair production conditions
In the established POD industry, fair working and production conditions are contractual by default in the company's Code of Conducts. Many companies, such as the Spread Group brands, also maintain a long-standing partnership with their producers: "Our colleagues from the Supply Chain Management and Purchasing departments have met many of our partner entrepreneurs personally on several occasions. They were able to see the high social standards on-site for themselves, without which we would not enter into a business cooperation," confirms Ewa Ziemba.
4. Transparent supply chains
As in any manufacturing industry, POD companies also account for a high proportion of CO2 emissions in their supply chains – from raw material extraction to direct suppliers. For Spread Group's own collection, the organic cotton is grown in Turkey, processed locally to t-shirts and hoodies, and sent to European production sites, such as the factory in Legnica, for finishing. However, Spread Group's range also includes sustainable alternatives, such as products from Stanley & Stella, Neutral and Continental Clothing. Sustainability is also taken into account in the transport routes, explains Ewa Ziemba: "We have technologically optimized the processes so that, among other things, the orders are automatically printed at the production site that has the shortest distance to the end customer. As a result, our organic collection currently has the lowest carbon footprint within our entire product portfolio."
5. Lower return rates
The print-on-demand production process has been proven to reduce return rates: the individually-designed items are made to order and thus mostly meet customer expectations. Last year, for example, the return rates for Spread Group brands in Germany was around 5%, well below the national average of 12% for online retailers, as Ewa Ziemba can confirm: "I also put the low return rates down to our high print and design quality. For example, we've worked on rejecting designs with too low a pixel quality below 1000px so that we always achieve first-class print results."
Related link:
More on sustainability at Spread Group: www.spreadgroup.com/sustainability
Since 2012, Zach Coss has been successfully planning and managing Spread Group's operations in Greensburg, Pennsylvania as Director of Operations. In that time, his team has grown to 110 employees and has been able to optimize its processes to the point where items are produced in under six minutes instead of twelve, and their quality is steadily improving.
The decisive factor for his application to the Spread Group nine years ago was the Spreadshirt website, which had sparked his interest in the products, the organization and its processes – a decision that the industrial engineer and business economist has not had cause to regret. Zack and his team are now tackling the important issue of sustainability at the Greensburg site with their trademark efficiency.
Spread Group: How do you define sustainability for yourself?
Zach Coss: Sustainability to me is using just what I need, and doing what I can to reuse things and reduce consumption, being mindful to leave my space better than I found it for the next person.
Spread Group: What motivates you to live a more sustainable lifestyle?
Zach Coss: The existence of the Great Pacific Garbage patch makes me sad about the condition we're leaving the world in for future generations. So I try to personally buy local, carry my own reusable bag rather than plastic, I recycle as much as I can, and try to reduce my energy consumption and landfill waste at home. I try to avoid single use plastics, and buy used items when I can. Additionally, I get my home energy through local solar and wind generators, and I have really insulated my home and upgraded things to conserve energy. I would love to live in an area where I could walk or bike to more things. Unfortunately where I live that's not feasible.
Spread Group: What sustainable projects have you and your team already implemented?
Zach Coss: The team here is very mindful of energy use and recycling. We try to recycle all of our ink containers, our cardboard, soda cans etc. Our lighting in the production hall has all been switched over to LED.
We have motion sensors that turn of lights in rooms when they aren't being used. We regularly donate our T-shirts from returns or, if they have a personal imprint or company logos, we process them directly into insulation wool in order to recycle them. Lastly, we collect our used waste ink and have it collected for sustainable disposal rather than just dumping it down the drains.
Spread Group: What specific sustainability goals have you set for your team?
Zach Coss: We're currently looking at moving our operation to a new building. I've already been discussing sustainability options with the potential new property managers. The team is really interested in more motion sensing switches, LED lighting, and more recycling initiatives. I'm hoping to find a builder that is LEED certified in the US, and we will definitely plan for a well-insulated building to conserve energy use. I would like to set up a small garden to keep some natural elements around the facility, utilizing rainwater. Everyone here is excited about our company's drive to use more sustainable product packaging, so we've been eagerly testing options in production. My ultimate goal would be to follow the path of Subaru and Porsche and have a zero-waste facility.
Spread Group: What do you recommend to all readers who would like to further explore the topic of "sustainability"?
Zach Coss: Be more mindful of your activities. What you purchase, what you waste, how your actions will affect other living things. This is something I'm sure we could all do more of. We have a beautiful planet with everything we need – but we really waste so many resources needlessly.
As a resource, I'd also recommend the magazine and website for Scientific American, which has a lot of good writeups on sustainability, from products to whole corporation's efforts on sustainability.
Spread Group: Thanks so much for the interview, Zach.
Please direct your questions about Spread Group to our Corporate Communications team.
In September, we have a special anniversary. We're celebrating 10 years of Feel Good Management (FGM) at Spread Group. That's a decade of our unique company culture! For one month we want to look back at the good times, and show what FGM can do for companies and their employees, especially in challenging times.
When Stefanie Nobis started as a Feel-Good Manager at Spread Group in 2011, virtually no one had heard of the job title. She was actually one of the first with this job title in Germany. And so we received numerous calls and e-mails from other interested companies and also media outlets such as Spiegel, N-TV, Welt and FAZ, who were keen to find out what the day-to-day work of a feel-good manager is, and why a company would hire a person to ensure a good mood in the office. Skeptical questions about whether "full-time entertainment is necessary for work" or why "you need an office clown" were not uncommon among them. 
Yet FGM is about so much more than just "keeping the office fun" or providing fresh fruit, free coffee or a fooball table for everyone.
We're convinced that it is much more a question of a collaborative, open culture. It's about the general togetherness in the company. At Spread Group, feel-good management is an integral part of everyday life and is practiced at all levels – from interns to C-level managers. A variety of activities, events, and unconventional and cross-team formats strengthen a lively corporate culture and promote the exchange of ideas among colleagues. After all, in a company with almost 1,000 employees worldwide, many of whom work remotely, it can be quite difficult to get in touch with everyone personally and to network. Most work in their fixed teams and spend their break times or even shared free time with their favorite colleagues. FGM can make a significant contribution in promoting understanding, transparency and engagement among one another. Numerous offers from AwareX to Yoga, and more, create points of contact and formats for exchange and mutual support.
In the coming weeks, we'll show you which of our FGM formats are particularly well-received by our international team and how we can reach out to each individual even in pandemic times.
We've dug through our archives and compiled the highlights from the last 10 years in a series of pictures.
Please direct your questions about Spread Group to our Corporate Communications team.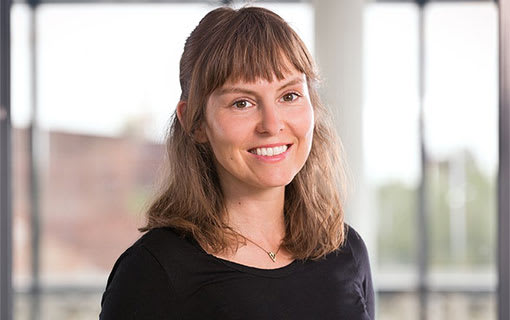 Mary Worch
Corporate Communications Manager
The United Nations' World Humanitarian Day is once again uniting those who work tirelessly for the survival and well-being of people affected by crises and for the safety of all aid workers. With the motto "The Human Race", the focus of this year's World Humanitarian Day is the global climate crisis. Spread Group's store partners "Earth Day Network", "National Parks Conservation Association" and "SECORE International", to name a few, have committed themselves to this important cause.
Earth Day Network
For the past year, the Spread Group has been working with the Earth Day Network to boost visibility for their commitment to environmental protection. Their global movement dates back to April 22, 1970, when 20 million people first mobilized to demand greater protection for our natural world. Today, 51 years later, climate change has become the greatest threat of our time. The Earth Day Network is one of the key organizations coordinating volunteers to tackle the challenges presented by the climate crisis. Proceeds from their Earth Day Store go towards various environmental projects, such as The Canopy Project and Artists for The Earth.

National Parks Conservation Association
We have been working closely with our partners at the National Parks Conservation Association (NPCA) for three years. As the only independent, nonpartisan membership organization, the association is considered the voice of America's national parks. For over 100 years, it has been dedicated to the protection and preservation of these unique natural places. Among other things, it is thanks to the NPCA that the endangered Florida panther has been reintroduced into the Everglades ecosystem and that the Great Basin, Tallgrass Prairie and Pullman national parks were created. The association already has about 1.3 million members, and non-member support is also possible by purchasing one of their products from the ParkShop.
SECORE International
The conservation organization SECORE International has been one of our partners since 2018. They are committed to the restoration of coral reefs, which is so urgently needed due to their critically endangered position worldwide. Together with interdisciplinary engineers, they have developed their own techniques and tools for coral farming and built a global network of scientists, public aquarium experts, and local authorities, partners and stakeholders. They also share their knowledge through training events and workshops, and advise their partners on how to implement new techniques in the field. Those who wish to support the initiative and its commitment to thriving coral reefs and healthy oceans can donate directly or make purchases in their SECORE International Shop.
From animal welfare to sea bridges to local artists, there are many great initiatives and activists to be found among the 170,000+ Spreadshops in Europe as well as North America. Learn more here.
Please direct your questions about Spread Group to our Corporate Communications team.
Michael Kasten, Director of IT Operations at the Spread Group, rarely loses his cool in day-to-day business. For more than 13 years, he has ensured that the Spread Group's operating systems work reliably at all locations. With his international team – 40 employees from 10 countries – he makes a significant contribution to the customer satisfaction of the company brands. And when asked about sustainability, Michael Kasten gets enthusiastic about many green ideas for his department, which he resolutely tackles.
Spread Group: How do you define sustainability?
Michael Kasten: For me, sustainability means that we should not take more resources from nature than it can regenerate. In principle, we should also critically question all resources that cannot be completely degraded. It should be our goal to strive for a circular economy to produce high-quality products that are used for a long time and completely recycled. Unfortunately, a closed cycle is still utopian in the IT industry: the components of a circuit board consist of lead, gold and silicon, among other things, which can only be separated chemically with great effort.

Spread Group: What motivates you to live a more sustainable lifestyle?

Michael Kasten: I am annoyed by the unnecessary electronic waste that is generated by our overconsumption. Buying a new mobile phone every two years is sheer madness. But I also see the big telecommunication providers responsibility here. Through their new contracts with free mobile phones, they promote our throwaway mentality. I would like to see a compulsory label for electronic devices that I can read at a glance. How many resources were used for it? And how repair-friendly is the device? As a consumer, we are still completely in the dark.

Spread Group: What sustainability projects have you and your team already implemented?
Michael Kasten: Together, we have drawn up a mission statement which states that we always want to focus our work on sustainability. As a result, we have already converted two of our three data centers completely to green electricity, thereby saving 70 tons of CO2 per year. We are currently planning the relocation of the last data center, for which we will invest a mid-six-figure sum. Of course, this center will only be powered by electricity from 100 per cent renewable energy sources. The modern servers in our data centers also require less cooling than in the past and thus save a lot of energy. Today, our servers already run at an optimal temperature at 25° Celsius.
Within the group, most colleagues work with laptops, which is much more favorable from an ecological point of view than desktop PCs. Laptops are technically designed to save electricity. Unfortunately, however, they are difficult to maintain. Our mission with all computers and servers is to use them for a long time in terms of sustainability. On average, we work with them for five years, which is good value. This is sometimes quite a balancing act, because it is also clear that there is something to be said for working on a fast new device.
Spread Group: What specific sustainability goals have you set for yourselves?
Michael Kasten: Quite a lot! In addition to our project to use 100 per cent green electricity in all data centers, we want to further improve our digital workflows and pay even more attention to whether and when we use paper. The paperless office is not a utopia, but often only fails because of our bad habits.
Spread Group: What do you recommend to all readers who would like to further explore the topic of "sustainability"?
Michael Kasten: Look at yourself and see what you can change. Many people e.g. underestimate how power-hungry screen savers can be. If you don't really need them, you should deactivate them directly. At Spread Group, we are currently working on a small project that will allow us to centrally control all screen savers for work breaks. That's even more convenient.
Spread Group: Thank you very much for the interview, Michael.
Please direct your questions about Spread Group to our Corporate Communications team.
Karsten Breit is the Head of Engineering – Production & Supply Chain at Spread Group. Initially, he was skeptical about the framework of scrum. Despite several workshops with external trainers, the business informatics graduate was unconvinced that the agile process model was anything more than a hyped and short-lived trend. It was not until a workshop with Jeff Sutherland, the co-founder of scrum, that Karsten experienced a revelation. Sutherland sees an agile mindset as the core of his framework, roles and rituals, on the other hand, as changeable tools. Karsten has now been working in software development at Spread Group for more than 15 years and is continuously expanding upon the framework as a certified Scrum Master.

"To introduce scrum successfully and according to plan, one should first look at the whole organization. Is it acceptable for the team to work without a hard deadline due to the uncertain environment? And is it okay to fail with some ideas? Then scrum could be a good model for internal projects – and product management," says Karsten Breit. Anyone can train to become a Scrum Master. It is important for someone in the role to think analytically, to be communicative and to be able to deal well with people.
 
1.     Question everything
Scrum thrives on further development. Since it is used in areas where the end result is not exactly predictable, changes are part of the project. In review meetings and retrospectives, work results and new suggestions should be critically discussed. "Scrum thrives on continuous improvement, in which we arrive at our goal through numerous, incremental changes. The quality and efficiency of the products are greatly improved as a result," says Breit.
 
2.     Trust your team
Not every manager can get used to the fact that failure is a part of agile work. They should not succumb to the temptation to exert more control over their employees. An excessive focus on detail takes away the momentum and causes team members to reorient themselves in the long term, as Breit explains: "Mutual trust is also the basis for our retrospective meetings. In them, every team member gives honest feedback on the last sprint. As Scrum Master, I take the feedback seriously and consider it for our next sprint."
3.     Work on your scrum
 
Part of an agile process model, like scrum, is adapting roles and rituals to be project specific. "Since our stakeholders are internationally distributed, we recorded our reviews as video clips for a while. But that was quite costly due to the post-production. We later decided to blog and have since published our sprint summary and an outlook as posts," says Breit.
 
4.     Ensure transparency
A Scrum Master can strengthen the basis of trust within their team and the organization with the help of transparent documentation, as Breit confirms: "I recommend openly preparing project progress and addressing it to the appropriate people. In addition to a blog, joint review meetings are also possibly. Such 'interim reports' will also give you tailwind for the next sprints."
 
5.     Communicate a lot (and regularly)
 
The rituals in scrum are deliberately timed tightly. In daily scrums and sprint reviews, nothing should remain unspoken, if possible, that could stand in the way of the project's progress. "We hold team meetings twice a week and use a lot of visualizations in our meetings, such as workflow charts and diagrams, to create a common understanding of the tasks at hand. These formats have translated easily to digital tools during the remote working period," explains Breit.
 
 
Please direct your questions about Spread Group to our Corporate Communications team.
Scrum has become the industry standard in software companies, as the framework scores with high flexibility, effectiveness and transparency in IT projects. But an agile mindset, the basis of every scrum framework, can also enrich project work outside the IT industry, finds Anna-Karoline Abraham, Product Management Lead at Spread Group. As a certified Product Owner, Anna-Karoline Abraham has been working on digital products from initial vision to realization for over six years.
"My job is to understand the 'why?' behind the user problem and act as a mediator between IT, business and the user to derive the 'what' from it. Our developers, on the other hand, are responsible for the 'how?'. A good product owner should have an agile mindset, be empathetic and structured, and be able to communicate well. And they should have no problem saying "no" clearly," says Anna-Karoline Abraham. According to her, there is no perfect career path to becoming a product owner: Spread Group's product owners have very different degrees – from business administration to computer science to mechanical engineering. Anna-Karoline Abraham herself studied media production, took computer science modules and already worked as a student trainee at Spreadshirt in product management.
 
1.     Find your scrum variant
If you are dealing with scrum for the first time, you will quickly come across the official "Scrum Guide," in which the most important elements are summarized. However, it is also mentioned there that these can be adapted, but then it is no longer scrum. "I think it should be possible to be agile here as well. It's about trying something out, evaluating it and adapting it if necessary. The team should be able to work together productively – that's more important than formalities. For example, we work without a Scrum Master, but for us, collaboration still works well. We regularly reflect on our processes, often simply try out a different approach and see what works for us and what doesn't," says Anna-Karoline Abraham.
 
2.     Pay attention to effective team sizes
The maximum team size in scrum is often stated as eight people in order to work together effectively within the framework. Anna-Karoline Abraham, on the other hand, has learned to appreciate even smaller teams: "I have had the best experiences with teams of four to five developers and me as the product owner. The advantage here is clearly the short communication channels: Coordination loops among five people run much faster."
3.     Create a common understanding
 
When introducing scrum, which is often driven by management, it is important to talk about expectations and goals. "Employees should be given the chance to understand and internalize what scrum is actually about. Likewise, it should be communicated what is hoped for from the introduction, how to get there and how to determine afterwards whether you were successful with the project. When introducing new processes, it is equally important to understand that the process itself should live and not simply exist overnight," says Anna-Karoline Abraham.
 
4.     Test out new tools
Two whiteboards still hang in her office, but in the wake of increased remote working, her team has switched entirely to digital tools. "We've discovered Miro over that time, and we use the application frequently for workshops or to record ideas, diagrams and workflows. Even though some of us are slowly moving back to the office, Miro will certainly stay with us for these tasks."
 
5.     Accept unpredictability
 
For us, the focus is on results, not hard deadlines. We are absolutely aware that it is impossible to name a deadline for completion in advance. Since you plan continuously in scrum, unexpected delays become visible more quickly and planning becomes more realistic, as Anna-Karoline Abraham describes: "We set ourselves shorter planning cycles in the form of two-week sprints, which has the advantage that we can react more quickly if we need to correct our course. In addition, scrum enables good communication. The daily exchange that takes place in the form of a short stand-up in the teams is incredibly important and good for making progress as well as for trust and transparency in the projects."
 
 
Please direct your questions about Spread Group to our Corporate Communications team.