Show All News
Marcus joined Spreadshop as a Category Manager in November last year. As an independent brand, Spreadshop is part of the Spread Group universe and offers a free online shop system for creatives, companies, and associations worldwide. Marcus is responsible for the assortment area, which means he takes care of all products such as clothing, accessories, or home & living products. He sees to questions like "Which new products should be available in the store?", "Which ones are old news?", and "What are the current fashion trends?" Marcus keeps an eye on global fashion developments and analyzes customer needs. We talked to him about his first weeks in his new job with us.
What made you decide to join Spread Group?
Marcus: I have known Spread Group for quite some time and have also had my eye on the Category Manager position. I was unsure whether I had the best qualifications for this position, and a direct message from the recruiter on LinkedIn motivated me to take a closer look at the job. She presented the position to me in more detail, and we agreed on an initial, non-binding meeting. In my old job, I traveled a lot and I wanted to create a home base. Since I already had the job in mind, it was the perfect moment for a new start. It felt right from the start (laughs).
And what do you find exciting about your job as Category Manager?
Marcus: Empowerment. I was able to take on responsibility from day one. Although I've only been with the company for a short time, my manager has a lot of trust in me. Even in areas that are still quite new to me – as for example pricing – I can make decisions independently.
What skills do you need for this job?
Marcus: A penchant for fashion and a feel for trends and people. You should also have an interest in social media, as this is where trends emerge and pick up speed very quickly. An analytical understanding and the ability to quickly recognize correlations should not be underestimated.
And when you're not at work today – how do you spend your time?
Marcus: I spend a lot of time with my dog and enjoy being out and about with friends and family. I've also been running my own online shop with two friends for a couple of years. We sell synthetic hair wigs. I am mainly responsible for the design of the shop and choose the products.
Do you have any hidden talents or hobbies?
Marcus: I am passionate about drag queens. That was also the reason for my own wig online shop. I can completely "transform" myself in just under three hours (laughs). This passion also has advantages for my day-to-day work, especially when it comes to assortment. I simply know what's hot among women at the moment.
Interested in joining #TeamSpreadGroup? Have a look at our career pages, as we are currently having a lot of very exciting vacancies.
Silke Möller takes on new role in the communications team
SpreadGroup, the corporate parent of Spreadshirt, TeamShirts, SPOD and Spreadshop, has reinforced its communications team with Silke Möller, the new Corporate Communications Specialist. Silke is now responsible for communicating the company's sustainability measures. With Spread Group's new company-wide initiative Committed to a Greener Future, far-reaching sustainability standards are bound to be introduced over the coming years. To accompany this transformation, Silke will be in charge of continuous and transparent communication of sustainability measures and actions. She will also act as a consultant for company-wide CSR (Corporate Social Responsibility) initiatives. In her role, she reports to the Director Corporate Communications Eike Adler.
"At the moment, we are developing a CSR monitoring system for Spread Group. In the first step, we collect data to obtain an overview for the entire value chain. The aim here is to measure our CO2 footprint and to determine the concrete approach reduce our footprint with regards to CO2, water, and other resources," Silke states on Spread Group's next major CSR measures.
In addition to the carbon footprint, there are more topics entering the 2022 agenda. Packaging of all orders placed in the Europe will be carried out using environmentally friendly, plastic-free materials. The US-American market will follow suit with more sustainable packaging soon. Furthermore, the share of more sustainable products will be doubled by the end of this year. Some 40 organic product types from brands such as Neutral, Stanley & Stella and Continental Clothing have already been added to the range. Upcycling products such as breathable, individually tailored, and printable rainwear made from recycled plastic will also become part of the product range.
As a print-on-demand platform, Spread Group offers a more sustainable alternative to the fast fashion industry. Every order only gets produced once the customer orders. This more resource-friendly production approach is also reflected in a longer life cycle of customized clothing. There are very few returns, and overstocking can easily be avoided. With a return rate of just 4% this is significantly below the average of approx.16% in German online retail*.
Silke has been employed as a communicator at Spread Group since 2020. It was only consequential that she has taken over responsibility for sustainability communications with her many years of experience and training in CSR. Previously, she managed communications at the CBS International Business School in Cologne. She did the PR for the 8th International Conference on Sustainability as well as the Cologne Theme Weeks – Europe, and she managed key accounts at the Weichert-Mehner communications agency in Dresden. Her clients included the business and science location "Silicon Saxony" and the TU Dresden. Silke studied Communication Management & Translation Studies at the Technical University of Cologne and the University of Leipzig. Since 2020, she has been completing her part-time MBA in Responsible Leadership and Business Governance with a focus on ethics, CSR, and governance at Martin Luther University in Halle/Saale.
Further Links:
It's important to celebrate any success, big or small. In 2021, we've reached quite a few milestones and had some new beginnings. This is why we asked employees from various sectors of the company about their personal highlights at Spread Group in 2021 — and about a glimpse of what's to come next.
Read the stories of DJ Coffman, Dave Gorman, Stephanie Pfundt, Sven Burscher and Katja Fuhrmeister.
#TeamSpreadGroup
Irakli (also known as Iko) has been working as a software engineer at the Spread Group for a few weeks now. From a technical point of view, he and his team make sure that the production processes run smoothly. They have developed a software that the staff in production use to print textiles, accessories, or posters on demand. We met Iko and talked to him about his first impressions of his new job.
First impressions – how did your first day go, Iko?
Iko: The first day was much more relaxed than I thought it would be (laughs). In the application process I had already been shown the production, which made me really respect the job and what was behind it. And I received a very warm welcome from the start. I have a great team, which is always half the battle.
What made you join us?
Iko: I was looking for an employer who had a progressive attitude to working arrangements. Remote work and flexible working hours are very important to me. I also met Spreadshirt founder Lukasz Gadowski once at an event. We had a little chat about Spreadshirt and I thought that the company sounded like a pretty cool employer. The option of keeping my home base in Leipzig was just a perfect fit.
What's the most exciting thing about your job?
Iko: It's not only the technical aspect that attracts me to the job. It's more that I can create real added value for the production staff. Developing a software that exactly meets their needs makes their daily work more fun. And the more people enjoy using a software, the more they like their work. So it goes far beyond just programming – I can make a real impact.
It's also great when you've built a feature and it works as well as you imagined. Then you have the feeling that nothing can stop you. And when the users take a liking to the the feature – that's just phenomenal. 
What's your favorite pastime?
Iko: I like to dance hip-hop. In my former life, I was a business economist. I love developing business models and ideas with friends and imagining future needs. It's a really great hobby. (laughs)
Are there any hidden talents or hobbies you'd like to share?
Besides business idea development (laughs), I have a knack for consulting and mentoring. I like to help other people with difficult decisions, for example by asking the right questions. That probably still comes from my business administration days. I'd say I'm quite broadly positioned.
🚀 P.S.: We are currenty looking for Software Engineers (f/md) Backend, Frontend, Fullstack – to learn more and apply check out our career page.
Spread Group welcomes new member to the Supervisory Board Rainer Staebler, Managing Director at HSE Home Shopping Europe was appointed to the board
The international e-commerce group Spread Group, parent company of Spreadshirt, SPOD, TeamShirts and Spreadshop, appoints Rainer Staebler to the Supervisory Board. Staebler is Chief Operating Officer (COO) at the live commerce provider HSE Home Shopping Europe and brings with him more than 20 years of management experience in retail and the media. Previously, he was Managing Director at the child seat supplier Britax-Römer and CEO of the mail-order company Walz. At the beginning of his career, he held management positions at Bertelsmann and Holtzbrinck. Next to Rainer Staebler, investor representatives from Accel and Kennet Partners as well as Michael Petersen and co-founder Matthias Spieß sit on the supervisory board. The board consists of six members; Lukasz Gadowski is the chairman.
Commentary on Rainer Staebler's appointment to the Supervisory Board
Rainer Staebler, COO HSE Home Shopping Europe "Spread Group is in an excellent position to continue its vigorous growth. I have the extremely exciting task of accompanying this process, and also to give a fresh impetus."
Lukasz Gadowski, Chairman of the Supervisory Board at Spread Group "Rainer Staebler is an excellent fit for us. We appreciate his expertise in the areas of finance, organization, and commerce. In addition, we share a core value of what I call "performance and heart'. We are planning to bring in another supervisory board member from the fashion sector and are currently looking into it. The topic of sustainability has great priority here that we regard both as a pressing need and cross-sectional task – CEO Dr. Julian de Grahl and I will personally address this." 
Further links
Download Images
Stephanie Pfundt has been working at Spread Group since 2019. She joined the HR department through an internship and has stayed on as a Learning & Development Specialist. In this position, she plays a key role in creating a framework that enables colleagues at Spread Group to develop personally and professionally. We spoke to her about learning and development at the Spread Group. In the interview, you can find out about our opportunities for professional growth and what skills are high in demand right now.
Stephanie, what are the major challenges that both companies and employees face when it comes to development and training?
Stephanie: E-commerce is and incredibly fast-paced sector. For some it's a dynamic environment to learn and grow, for others it poses great challenges. If you look deeper into it, you can't avoid topics like new work or the age of talentism. These are phenomena that companies must face. And then there are requirements for employees such as resilience, agility, creativity, and innovativeness.
What can companies do to keep up with the fast pace, but also stay ahead of it?
Stephanie: It's important that employees can develop in a direction they set out for themselves within an open corporate culture. People want to learn more, try out new things, and think outside the box. This requires an attitude that allows for mistakes, enables collaboration, and promotes self-determined learning. Every employer needs to create structures in which people can develop and acquire skills and abilities out of their own curiosity. In school we were always told: You have to learn this and you have to learn that, then you will become something. But learning works differently. People can be trusted to identify their own areas of learning and to develop in a self-determined way. If this is the case, all that is needed is a common goal that offers a sufficient scope for identification.
How do employees at Spread Group find their own way?
Stephanie: At Spread Group, employees from 49 different countries come together and bring very diverse backgrounds and knowledge with them. This diversity is very enriching, and it is important to leverage these treasures of knowledge and utilize them. To this end, we have created a range of internal and external offers for our staff. This starts with onboarding trainings. We've set up an entire program to make it easier for new colleagues to arrive at our company. Challenges come with the many and diverse teams, new terminology, numerous events, and also numerous applications and tools that are used on a daily basis. It can be quite overwhelming in the beginning. The whole onboarding process takes several months and gives the new Spreadsters occasion to get to know the company and the culture.
In addition, the motto "Making knowledge usable" applies. We have developed internal formats where colleagues learn from colleagues. At our SpreadX event, for example, knowledge is imparted on various topics in a kind of mini-workshop. Learning about image editing programs, the basics of HTML or how to apply design thinking are examples of what's on offer.
The AwareX format, for example, is about drawing attention to various social topics. The aim is to inform and start a conversation about such topics. This ranges from anti-racism training to questions about sexism and equality, and to a training on unconscious bias (unconscious thought patterns). This format invites to change the perspective and to sharpen the view for sensitive topics.
A slightly different and rather unconventional format is our Smarty Pants Night. It's a barrier-free, informal, and very entertaining get-together, where everyone who feels like it can give a talk on their favorite topic. Plus we have pizza and lots of laughs. How do I sharpen a knife? How does WIFI work? The Vikings and the Wadden Sea – the potpourri of topics is very colorful and the form of presentation can be freely chosen. The interesting thing about it is that the audience not only gets a taste of completely new topics and impulses, but that employees also dare to present themselves. Sometimes employees have a kind of presentation shyness, especially if you don't do it often in your job. At the Smarty Pants Night, the inhibitions to speak in front of the group are very low. This is mainly due to the fact that freely chosen topics can be presented in a playful way. All participants benefit from this. Through the newly acquired ideas, folks don't only acquire valuable knowledge, but also keep open-minded towards new things.
In addition to the numerous internal offers, we also regularly bring in external coaches to provide further training for the staff. Currently, for example, a three-day Agile Leadership Training is taking place. What's more, teams are also always encouraged to attend training courses on their own in order to develop their individual skills for the job.
What skills does it take to be successful on the job these days?
Stephanie: First and foremost, you should keep up to date with the latest developments. Whether you attend webinars, training courses, conferences, or other courses is up to you. Colleagues are welcome to approach me and express needs for their team. I accompany the process and advise e.g. on topics to boost team dynamics. I can also offer support on how to develop core competencies within the team strategy. Of course, I am always happy to help find suitable trainings. The concept of new work requires developing your competencies. These are abilities and skills that enable you to cope with challenging situations on an emotional level. In this context, qualities such as developing resilience, being able to set boundaries, having a positive attitude, but also wanting to develop professionally and personally fall into this category.
One last tip you'd like to share for people's professional life?
Stephanie: Actually, I'd like to give two more tips.
1. Get away from the idea of having to do that one job for life. Curricula vitae are as colourful as confetti. You can take detours, gather new experiences, and try out new things.
2. If you feel stuck in your job, it doesn't mean you have to completely retrain for a new challenge. Sometimes it's just a few tweaks that you need to make. It's important to identify these – they can be great opportunities. Maintain a curious mindset to keep you interested in new ideas 😊
Thanks so much for the interview, Stephanie! Would you like to work at the Spread Group? 🚀  Then take a look at our career portal. 
About Stephanie: Stephanie Pfundt has a bachelor's degree in business administration from Leipzig's University of Applied Sciences (HTWK). She completed her master's degree in researching people with exceptional abilities and competence development at the University of Leipzig. Her first professional experience was gained in competence development, personnel organization and pedagogy at an organic food retailer. In addition, she has worked as a research assistant at the University in Leipzig on numerous projects on advanced learning. Stephanie has been working at the Spread Group since 2019. In the HR department, she is responsible for Learning & Development.
In September, we have a special anniversary. We're celebrating 10 years of Feel Good Management (FGM) at Spread Group. That's a decade of our unique company culture! For one month we want to look back at the good times, and show what FGM can do for companies and their employees, especially in challenging times.
When Stefanie Nobis started as a Feel-Good Manager at Spread Group in 2011, virtually no one had heard of the job title. She was actually one of the first with this job title in Germany. And so we received numerous calls and e-mails from other interested companies and also media outlets such as Spiegel, N-TV, Welt and FAZ, who were keen to find out what the day-to-day work of a feel-good manager is, and why a company would hire a person to ensure a good mood in the office. Skeptical questions about whether "full-time entertainment is necessary for work" or why "you need an office clown" were not uncommon among them. 
Yet FGM is about so much more than just "keeping the office fun" or providing fresh fruit, free coffee or a fooball table for everyone.
We're convinced that it is much more a question of a collaborative, open culture. It's about the general togetherness in the company. At Spread Group, feel-good management is an integral part of everyday life and is practiced at all levels – from interns to C-level managers. A variety of activities, events, and unconventional and cross-team formats strengthen a lively corporate culture and promote the exchange of ideas among colleagues. After all, in a company with almost 1,000 employees worldwide, many of whom work remotely, it can be quite difficult to get in touch with everyone personally and to network. Most work in their fixed teams and spend their break times or even shared free time with their favorite colleagues. FGM can make a significant contribution in promoting understanding, transparency and engagement among one another. Numerous offers from AwareX to Yoga, and more, create points of contact and formats for exchange and mutual support.
In the coming weeks, we'll show you which of our FGM formats are particularly well-received by our international team and how we can reach out to each individual even in pandemic times.
We've dug through our archives and compiled the highlights from the last 10 years in a series of pictures.
Please direct your questions about Spread Group to our Corporate Communications team.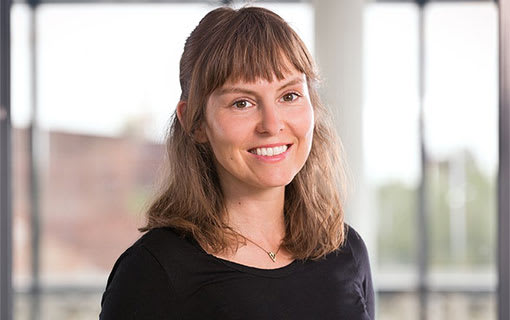 Mary Worch
Corporate Communications Manager