Empowering
Self-Expression
Spread Group is a collection of digital brands empowering individuals and businesses to express themselves with print-on-demand products they can use, wear and carry.
The world's leader in printing self-expression on-demand
What began as the start-up Spreadshirt in 2002 has evolved into a portfolio of unique D2C and B2B brands each offering meaningful on-demand products and unique SaaS solutions worldwide. Powered by five production facilities across the United States and Europe, we deliver on-demand printing solutions at market-leading speeds with sustainable practices.
Empowering individuals, designers and businesses across the globe
Spread Group's brands offer unique opportunities that combine digital technology and on-demand production to create authentic products for consumers. Each brand connects with customers, businesses and sellers in over 170 countries via 18 domains in 12 languages.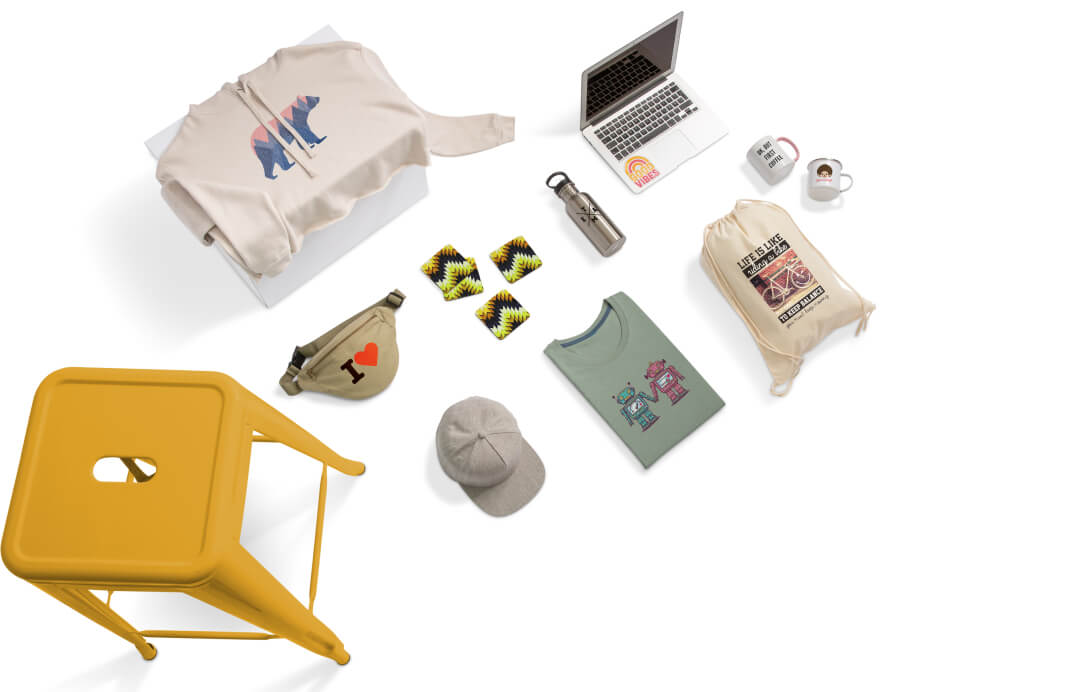 We're investing in the future
Spread Group prioritizes and invests in sustainable initiatives across the entire organization. From our green business model and sustainable practices to being the chosen partner of the Earth Day Organization – we're doing business responsibly and driving positive change with eco-conscious actions.
In good Company
A FEW OF SPREAD GROUP'S PARTNERS
Controversial Idea or Harmful Content?
How the Spreadshirt community is helping to exclude hateful content and empower freedom of self-expression.
Spreadshirt continues North-American success story in Europe
Spreadshirt's latest spin-off SPOD (Spreadshirt Print-on-Demand) is taking off in Europe and is now available in the Shopify app store.
Made in Germany: Technology, Products and Software
In the first quarter of 2020, Spreadshirt expanded the machinery at its headquarters in Leipzig and developed it into a research and development hub.
We're hiring – join us!
We're a company of over 900 employees from over 40 different countries. If you're ready to help empower and excite our customers one T-shirt at a time, we'd love to have you.