Show All News
Spread Group's technology will create sustainable & individualised series merch
Stranger Things and The School for Good and Evil are the first two titles to go live in the new Spread Group consumer products deal with Netflix.
Spread Group rolls out the collection on all marketplaces in the UK and Europe. Designs for other properties will follow, including: Squid Game, Sex Education, La Casa de Papel, Elite, Shadow & Bone, 1899, Outer Banks and The Witcher.
The first designs will include Hellfire Club hoodies and The School for Good & Evil lunchboxes. Fans will be able to buy designs across a wide range of products in the apparel and accessories segment but also covering Home & Living products which are great for gifting.
Spread Group's technology enables individualization. This creates a sense of belonging through products people love. Fans can find a design in a style and fit to suit them, across Spread Group's fashion and lifestyle range.
When fans are involved in the creation of an item it creates a greater affinity with the brand. With the Spread Group and Netflix partnership, fans can create for example; Squid Game sweatshirts, Elite water bottles, The Witcher bandanas, Shadow & Bone drawstring bags or Outer Banks long sleeve shirts.
The Spread Group technology also boosts sustainability credentials. Production based on need (not projection), means an item is only produced after it has been ordered. This limits waste because there's no over-stocking and leftover sizes.
Dr. Julian de Grahl, Spread Group CEO, says:
"This partnership will enable Netflix fans to create delight items for much-loved shows. We do this through individualization; a growing trend in brand merch. Our made-to-order technology gives fans space to produce something unique they want to wear every day. The ability to individualise will then increase their sense of belonging to their favourite Netflix shows."
Sven Burscher, Spread Group's Head of Licensing said:
"We're delighted to be partnering with Netflix to offer such a huge range of merch to its wide audiences. Our technology means Netflix can retain brand integrity for its iconic series and a demand-led printing model also limits waste, which is good for the planet."
"The Netflix shows have become significant brands in themselves. Fans identify with the story-lines and characters and the programmes are binge-watch destination TV. With this partnership between Spread Group and Netflix series fans can wear their dedication with pride!"
Image Links
Additional Links
About Netflix
Netflix is the world's leading streaming entertainment service with 221 million paid memberships in over 190 countries enjoying TV series, documentaries, feature films and mobile games across a wide variety of genres and languages. Members can watch as much as they want, anytime, anywhere, on any internet-connected screen. Members can play, pause and resume watching, all without commercials or commitments.
Spread Group, leading global provider of individualized fashion and lifestyle products, has appointed Martin Gawlak as Vice President of People & Culture. This new position will be accompanied by a comprehensive strategic realignment of human resources and corporate development. Martin will report directly to the CEO, Dr. Julian de Grahl.
Spread Group sees the position a key aspect of the new direction in corporate strategy. Martin's appointment coincides with the recently announced partnership with B2B merchandise platform mula. as well as greater company focus on innovative and sustainable human resources development. The new Vice President of People & Culture has already worked with the Berlin-based start-up in the past.
Martin will oversee the strategic development of the People and Culture department at Spread Group. Across all locations and all affiliates, the experienced manager – with over 20-years in leading management positions – will push forward the development of company culture, talent management and digitalisation.
Gawlak has a diploma in economics to go with his master's in organisational psychology, and his last role was as Chief Human Resources Officer (CHRO) at foodspring, a Berlin company and part of the Mars group.
He explains:
"I am excited at the chance of strengthening corporate culture at Spread Group as they adapt their structures and grow across all parts of the company group. Together with my team, I want to create a working environment which continuously develops their skills and helps the management team reach their ambitious goals."
Spread Group CEO, Dr. Julian de Grahl:
"The exceptional commitment, talent and team spirit of our employees has been a key success factor over the past twenty years. Spread Group management aspires to continue the performance and innovation culture, which has existed here since day one, in the next phase and to further develop our talents in a targeted manner. With his extensive expertise, experience in fast growing companies and last but not least as an experienced user of the mula. B2B merchandise platform, Martin a perfect fit for Spread Group."
Image link
Photo Martin Gawlak, Vice President People and Culture (Copyright: Spread Group)
Spread Group enters into a long-term partnership with mula. and acquires shares in the digital B2B merchandising platform.
The strategic partnership is intended to provide B2B customers of both companies with an improved and comprehensive service portfolio.
Spread Group's investment in mula. is driving the expansion of its B2B business and the implementation of its sustainability strategy.
Both companies have complementary offerings and will work closely together both in the operational business and in the further internationalization of mula.
Spread Group is the leading global provider of customized fashion and lifestyle products. The global company is entering into a strategic partnership with the Berlin-based B2B merchandise platform mula. To this end, Spread Group is acquiring shares in the start-up and providing mula. with a growth budget in the millions.
The aim of the long-term collaboration is to offer customers of all sizes an extensive portfolio of services that builds on both companies' existing offerings. In addition to the individual design and production of high-quality corporate fashion and merchandising products, this also includes the digitalization of existing internal processes on the customer side. For example, the digital B2B merchandising platform can be used to provide innovative support for onboarding processes, send automated gift boxes at specified times (e.g., birthdays or customer events), or make merchandise available to a limited customer group via white-label online stores.
Both companies have complementary expertise and will work closely together on operational issues as well as on the further internationalization of mula. In particular, mula. will benefit from the global production and distribution infrastructure of Spread Group.
Dr. Julian de Grahl, CEO Spread Group, explains the move: "Mula. and Spread Group are perfect partners: both companies operate in a customer-centric manner and have repeatedly demonstrated their innovative strength. The topic of sustainable corporate gifting has gained a lot of importance in recent years as a tool for customer and employee loyalty. We create enormous added value for our customers, through the digitalization of time-consuming manual processes in marketing, sales or HR departments, which can result in a significant gain in efficiency."
Marco Lawrenz, Co-Founder and CEO of mula., says: "We cannot imagine a better partner than Spread Group: 20 years of industry experience, market leader and active worldwide. Moreover, known for its special reliability in the market. At the same time, Spread Group can benefit from our broad solutions for merchandise user cases in all business areas. Through this partnership, the digitalization and automation of currently very manual processes, e.g. by integrating HR-, marketing-, or sales software, we can deliver real added value for companies of all sizes. The combination of the expertise and the services of both companies is a forward-looking move for the entire industry."
Image Links
mula. founders with Spread Group CEO Dr. Julian de Grahl (from left to right: Tobias Boertz (mula. Co-Founder, Head of Engineering), Marvin Müller (mula. Co-Founder, Head of Merchandise), Dr. Julian de Grahl (Spread Group CEO), Marco Lawrenz (mula., Co-Founder, CEO), Moritz Halfmeyer (mula. Co-Founder, CTO)
Additional Links
About Spread Group:
Spread Group is a global provider of customized fashion and lifestyle products. With the brands Spreadshirt, Teamshirts and Spreadshop, Spread Group offers consumers, companies, and content creators (e.g., YouTube, Instagram, TikTok) digital services for the individualization of fashion and lifestyle products. The common basis of all Spread Group service offerings is a flexible software platform that enables deep vertical integrations along the value chain. This includes not only product design, marketing and sales via marketplaces and online stores, but also production, payment processing, worldwide shipping and customer service.
The made-to-order pioneer founded in 2002, in Leipzig, Germany, now operates five production sites in the U.S. and Europe and has annual revenues of over 175 million Euros. In 2021, Spread Group manufactured on demand more than 10 million products for customers in over 170 countries.
About mula.:
The digital B2B merchandise platform mula. was founded in Berlin in 2018 by Marco Lawrenz and Marvin Müller and has since developed into an internationally active company. Thanks to the platform, all merchandise activities for companies and their employees can be simplified, streamlined, and managed. This is achieved, among other things, through the automation of processes, API integration with HR and CRM tools, such as HubSpot or Salesforce, and the creation of own stores. In addition, customers can select and individualize their own merchandise as well as their team clothing via the platform. mula. places a lot of emphasis on sustainable products that are environmentally friendly. The B2B merchandise platform is rounded off by a comprehensive design and warehousing service and CO₂-neutral delivery.
Spread Group's U.S. production team is moving to a new location in the Mountain West Industrial Park in Las Vegas.
From the suburbs to the big city: Spread Group's production team, previously based in Henderson, Nevada, will in future be working in the Las Vegas metropolis. The Mountain West Industrial Park, where the new building is located, is being built in the fast-growing southwest of the city. This brings production close to Las Vegas and its excellent infrastructure, which offers many logistical advantages. A total of 4650 square meters of space in a state-of-the-art hall will become the production hub of Spread Group in the west.
Local move, globally supported
Although the move involved a single production facility, it is also an example of the excellent cross-site cooperation within the company. There was a lot of support from the main U.S. site in Greensburg, Pennsylvania, where several colleagues assisted the team in Nevada to prepare all Spreadsters for the upcoming move. A new director of production in Las Vegas, Abbie Hills, was also brought on board. Zach Coss, who as Director of Operations oversees both U.S. locations, was responsible for the successful implementation of the move as well as supporting the team during the project. Together with Chief Customer Delivery Officer (CCDO) Hanne Dinkel, who is responsible for the strategic management of the five Spread Group production sites worldwide, he inaugurated the site during an official ceremony.
Opening event at the new location
In the modern lobby, the approximately 40 employees and guests from the headquarters in Leipzig were welcomed to the joint opening ceremony. The highlight was the traditional cutting of the ribbon at the entrance of the production hall. The occasion was used not only to honor the team's efforts in implementing the project, but also to celebrate the company anniversaries of several U.S. employees who have accompanied the development of production in Nevada since the opening of the site in Henderson 10 years ago. At the end of the official opening, a raffle was held for the team, with great prizes being drawn among the employees. A successful kick-off for production at the new Spread Group location!
About the Las Vegas production facility
Location: 7180 West Post Road, Suite 105, Las Vegas Nevada 89113, USA
Area: 4650 m²
Team: approx. 40 employees
Download images
Print-on-Demand Offering Helps Sustainability and Customisation Goals
Flashdance, Top Gun, Star Trek, Garfield and SpongeBob SquarePants are five of the iconic brands in the European licensing deal signed by Spread Group and Paramount Consumer Products.
Sustainability is at the heart of this partnership. The Spread Group's print-on-demand offering means an item is only printed after it has been ordered. This limits waste because there's no over-stocking and leftover sizes.
The first designs will include I Feel the Need for Speed Top Gun t-shirts, Flashdance logo and What a Feeling! hoodies, Garfield LASAGNA lunchboxes and Saturday Night Fever posters. The designs will be a mixture of image classics and newly created designs created by Spread Group.
Customisation is also made easy with print-on-demand. Fans have the freedom to add a design to a product in a size, colour, and style of their choice. When fans are involved in the creation of an item it creates a greater affinity with the brand.
Sven Burscher, Spread Group's Head of Licensing said:
"This partnership means Spread Group can offer a huge variety of themes to a wide audience. The Paramount Global brands cover iconic movies and cartoons for a large demographic. There's a coming-of-age moment for everyone!

Our print-on-demand offering means the brands and their fans can customise their creations to suit them, whilst retaining brand integrity. It also limits waste which is better for the planet".
Fans will be able to add images and quotes to t-shirts, hoodies, caps, bags, aprons, mugs, water bottles, lunchboxes, pillowcases, posters, and stickers depending on the brand. Designs will also be localised; for example, Garfield quotes in German, French and English.
The licence covers Germany, Austria, Switzerland, France and the UK.
Image Links
Additional Links
Fundraiser to clean up the world's oceans generates $2,600 to benefit The Ocean Cleanup
The world's oceans are flooded with up to 12.7 million tons of plastic waste every year. According to official figures from WWF Germany, most plastic waste settles mainly in deeper waters. This is where about 80 million tons of plastic have currently accumulated. In order to stem this tide of plastic waste, Spreadshop – a free online shop system for selling fan merchandise – launched its a campaign to counter it. Spreadshop was inspired by the global fundraising project called "The Ocean Cleanup" by US influencers MrBeast and Mark Rober. Their "TeamSeas" campaign was initiated by the YouTubers to remove 30 million pounds of plastic waste by the end of 2021. For every dollar donated by supporters, one pound of trash was removed.
The fundraising campaign centered around reusable bottles, and Spreadshop set its own course in the joint effort against the plastic flood. Not only did the brand donate one dollar to "The Ocean Cleanup" for every insulated drinking bottle sold, but also contributed to a broad rethinking for sustainable alternatives to single-use plastic bottles with its commitment. This fundraiser has a remarkable record, as Spreadshop was able to remove over a ton of plastic waste from the world's oceans in just two weeks.
"We are thrilled by the huge willingness of our community to support our commitment. Our partner community share our a strong awareness of sustainability and are aware of the need to do something about the dramatic pollution of our oceans. Together, we were able to donate around 2,600 US dollars to "The Ocean Cleanup" in a very short time," says Director Spreadshop Dennis Dörfl.
To strengthen its commitment, Spreadshop is building on the support from Spread Group, its umbrella brand. On behalf of the entire group of companies, Spread Group is now donating an additional 3,600 USD to "The Ocean Cleanup", which has been freeing the oceans of plastic waste with an autonomously operating collection system since 2013.
• New S-Bahn Mitteldeutschland shop goes live December 7th – with Spreadshop, the free online shop system for selling fan merchandise
• All proceeds will be donated to Leipzig Plus Kultur
• First fashion collection features designs with depiction of central places and local greats of Leipzig's cultural scene and the sender S-Bahn Mitteldeutschland Leipzig
S-Bahn Mitteldeutschland is supporting Leipzig's cultural and event industry with a dedicated solidarity campaign. In cooperation with Spreadshop – a Spread Group brand – S-Bahn Mitteldeutschland is now launching its own collection of textiles, accessories, and gift items. 100 percent of the fashion line's proceeds will be donated to independent artists, cultural operators, and freelancers of the local event industry.
Leipzig is close to the hearts of both cooperation partners as it is the focal point of S-Bahn Mitteldeutschland and the main location of Spread Group. The vibrant city with its start-ups and creative scene sets fresh standards for young and creative ideas, giving impulses that inspire and give wings to Leipzig's economy. The aim of the joint solidarity campaign is to keep a the wide range of events alive for the time after the restrictions of pandemic will have been lifted.
Frank Bretzger, Product Manager at S-Bahn Mitteldeutschland says: "The culture and events' industry has been badly affected by the Corona pandemic. For many artists, it has become a matter of survival. This is why we want to raise awareness and offer hands-on assistance. The profit from every item sold will be donated to local cultural organizations in and around Leipzig."
Dennis Dörfl, Director of Spreadshop says: "The impact of the pandemic on the culture and events industry is very close to our heart. At Spreadshop, we are in contact with many creative people and it fills us with pride that we have managed to open up a new source of income that will help many creative people in the long-term. Still, we know that the industry needs more support – and we're very happy to help."
S-Bahn Mitteldeutschland's Spreadshop can be accessed from December 7th, 2021: https://soliaktion-s-bahn-kollektion.myspreadshop.de
Anyone looking for truly unique Christmas presents will surely be greeted with original gifts. Orders placed by December 17th, 2021 will be shipped before Christmas. In 2022, the shop is expected to include new products, and the solidarity campaign will be continued in the region of Germany's Mitteldeutschland region.
Spread Group to strategically realign its licensing business under the leadership of Sven Burscher
Spread Group has appointed Sven Burscher as its new Head of Licensing, in a move that highlights the expansion of its licensing business. Burscher will be responsible for Spread Group's entire licensing portfolio, with a special focus on international marketing strategies. He moves from a longtime partner of Spread Group, the WildBrain CPLG agency.
As Brand & Retail Director, Sven Burscher most recently led the development of WildBrain CPLG's e-commerce business. He played a key role in the licensing agency being named "Agency of the Year" at the International Licensing Awards in 2020. After earning his degree in business administration, he made his start in the licensing industry in 2014 and quickly rose to become the main contact for major rights holders, such as Peanuts, Universal, Hello Kitty and Sesame Workshop. Over the past four years at WildBrain CPLG, he has overseen the expansion of the agency's licensing portfolio both in brick-and-mortar retail, with clients such as Lidl and Puma, and in e-commerce with Spread Group. Effective immediately, he is now responsible for the company's current roster of approximately 190 licensing properties worldwide, including Warner Bros. Entertainment, Zag, Sesame Workshop, Kiddinx and Sony Music.
"My goal is to further strengthen Licensing as a strategic business area and to form new collaborations with international best-in-class partners," says Sven. "Furthermore, I would like to increase the visibility of the range of our licensing topics and exchange ideas directly with our licensors. This includes, for example, increased representation at the top licensing trade shows. I'm very excited about these new challenges at Spread Group."
We valued Sven highly as a WildBrain CPLG consultant. He has a great passion for e-commerce and we are very happy to welcome him to Spread Group," says Dr. Julian de Grahl, CEO of Spread Group. "With him, we have exactly the right executive on board to continue the growth in our international licensing business."
Image material & Links:
• Sven Burscher, Head of Licensing at Spread Group
• Overview Spread Group's licensed brands
Spreadshirt Marketplaces will be further developed strategically and operationally under new management.
Spreadshirt Marketplaces is the brand that connects designers and customers around the world through unique products. Gunter Nickel, an experienced and fashion-savvy e-commerce manager will now be at its helm. The 44-year-old comes from the management team of the online fashion company Zalando, where he held various management positions in the board departments Strategy and Finance. With a degree in industrial engineering, he already looks back on a long consulting career at the international management consultancy A.T. Kearney, where he advised clients in various industries as an expert in growth and management issues. As an business consultant, he also acquired in-depth knowledge in the strategic support of young entrepreneurs in the Berlin startup environment.
"As Director of Spreadshirt Marketplaces, my goal is to accelerate the current growth of the business unit, and to establish the brand as a natural point of contact for buyer groups with a penchant for design. It is also important to me to reach new market segments beyond the gift buyer, such as fashion-savvy buyer groups. Our ambition must be to become the number one marketplace for creatives and to expand our product range in line with our target groups," says Gunter Nickel, who brings over ten years of experience in market positioning and corporate strategy.
Image material for download
Please direct your questions about Spread Group to our Corporate Communications team.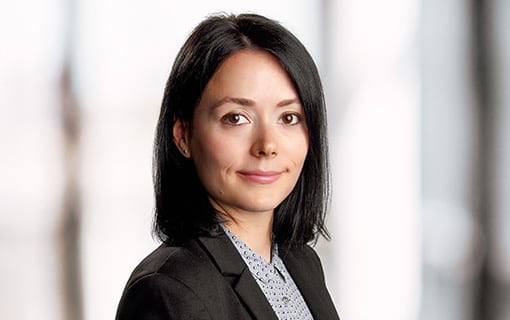 Silke Möller
Corporate Communications Specialist
By joining the non-profit association "Charta der Vielfalt e. V.", Spread Group commits itself to a corporate culture of tolerance, diversity, and mutual respect.
Spread Group joined the non-profit association Charta der Vielfalt e.V. today. Now the values exercised at the group's locations will be more visible and tangible from the outside. As a member of the nationwide initiative, Spread Group is committed to consistently driving forward diversity management and inclusion. In doing so, it can build on existing processes and internal projects that have already been initiated.
"We are proud to be a part of this important initiative now. More than 50 percent of our management positions are already held by female executives, and it goes without saying that every employee can work part-time for us – even in management. We will now continue to develop this open environment while respecting the charter's standards. For example, we are planning new workshops to raise awareness for diversity topics and involve the ideas of our staff in the process," says Theresa Kretzschmar, Global HR Director of Spread Group.
The Charta der Vielfalt e.V. association was founded in 2010 and began its work in March 2011 under the patronage of German Chancellor Dr. Angela Merkel. As a signatory, the Spread Group joins the circle of more than 3,800 companies and institutions. These are committed to advancing the recognition, appreciation, and inclusion of diversity by way of voluntary commitment.