Show All News
Karsten Breit is the Head of Engineering – Production & Supply Chain at Spread Group. Initially, he was skeptical about the framework of scrum. Despite several workshops with external trainers, the business informatics graduate was unconvinced that the agile process model was anything more than a hyped and short-lived trend. It was not until a workshop with Jeff Sutherland, the co-founder of scrum, that Karsten experienced a revelation. Sutherland sees an agile mindset as the core of his framework, roles and rituals, on the other hand, as changeable tools. Karsten has now been working in software development at Spread Group for more than 15 years and is continuously expanding upon the framework as a certified Scrum Master.

"To introduce scrum successfully and according to plan, one should first look at the whole organization. Is it acceptable for the team to work without a hard deadline due to the uncertain environment? And is it okay to fail with some ideas? Then scrum could be a good model for internal projects – and product management," says Karsten Breit. Anyone can train to become a Scrum Master. It is important for someone in the role to think analytically, to be communicative and to be able to deal well with people.
 
1.     Question everything
Scrum thrives on further development. Since it is used in areas where the end result is not exactly predictable, changes are part of the project. In review meetings and retrospectives, work results and new suggestions should be critically discussed. "Scrum thrives on continuous improvement, in which we arrive at our goal through numerous, incremental changes. The quality and efficiency of the products are greatly improved as a result," says Breit.
 
2.     Trust your team
Not every manager can get used to the fact that failure is a part of agile work. They should not succumb to the temptation to exert more control over their employees. An excessive focus on detail takes away the momentum and causes team members to reorient themselves in the long term, as Breit explains: "Mutual trust is also the basis for our retrospective meetings. In them, every team member gives honest feedback on the last sprint. As Scrum Master, I take the feedback seriously and consider it for our next sprint."
3.     Work on your scrum
 
Part of an agile process model, like scrum, is adapting roles and rituals to be project specific. "Since our stakeholders are internationally distributed, we recorded our reviews as video clips for a while. But that was quite costly due to the post-production. We later decided to blog and have since published our sprint summary and an outlook as posts," says Breit.
 
4.     Ensure transparency
A Scrum Master can strengthen the basis of trust within their team and the organization with the help of transparent documentation, as Breit confirms: "I recommend openly preparing project progress and addressing it to the appropriate people. In addition to a blog, joint review meetings are also possibly. Such 'interim reports' will also give you tailwind for the next sprints."
 
5.     Communicate a lot (and regularly)
 
The rituals in scrum are deliberately timed tightly. In daily scrums and sprint reviews, nothing should remain unspoken, if possible, that could stand in the way of the project's progress. "We hold team meetings twice a week and use a lot of visualizations in our meetings, such as workflow charts and diagrams, to create a common understanding of the tasks at hand. These formats have translated easily to digital tools during the remote working period," explains Breit.
 
 
Please direct your questions about Spread Group to our Corporate Communications team.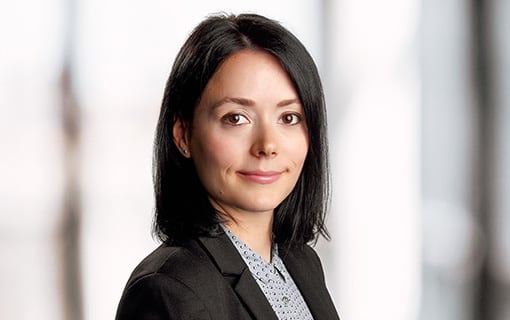 Silke Möller
Corporate Communications Specialist