Vanessa and Ina – a couple since 2016 – have been quite active on YouTube and other social media channels in the name of same-sex love. 2021 will be a happy year for them as they are set on exchanging vows. Let's celebrate with them and our Spreadshop of the month Coupleontour.
Coupleontour's social media channels deal with a variety of LGBT topics, from their own coming out, to everyday stories about lesbian love and life. The shared account name is an expression of their passion for being on the road, and holds a metaphorical message: "Our name implies that we are a couple always, and everywhere. That's more wishful thinking, but among other things that's what we stand for: A world where gay couples are treated equally and can live without fear," say Vanessa and Ina from Coupleontour.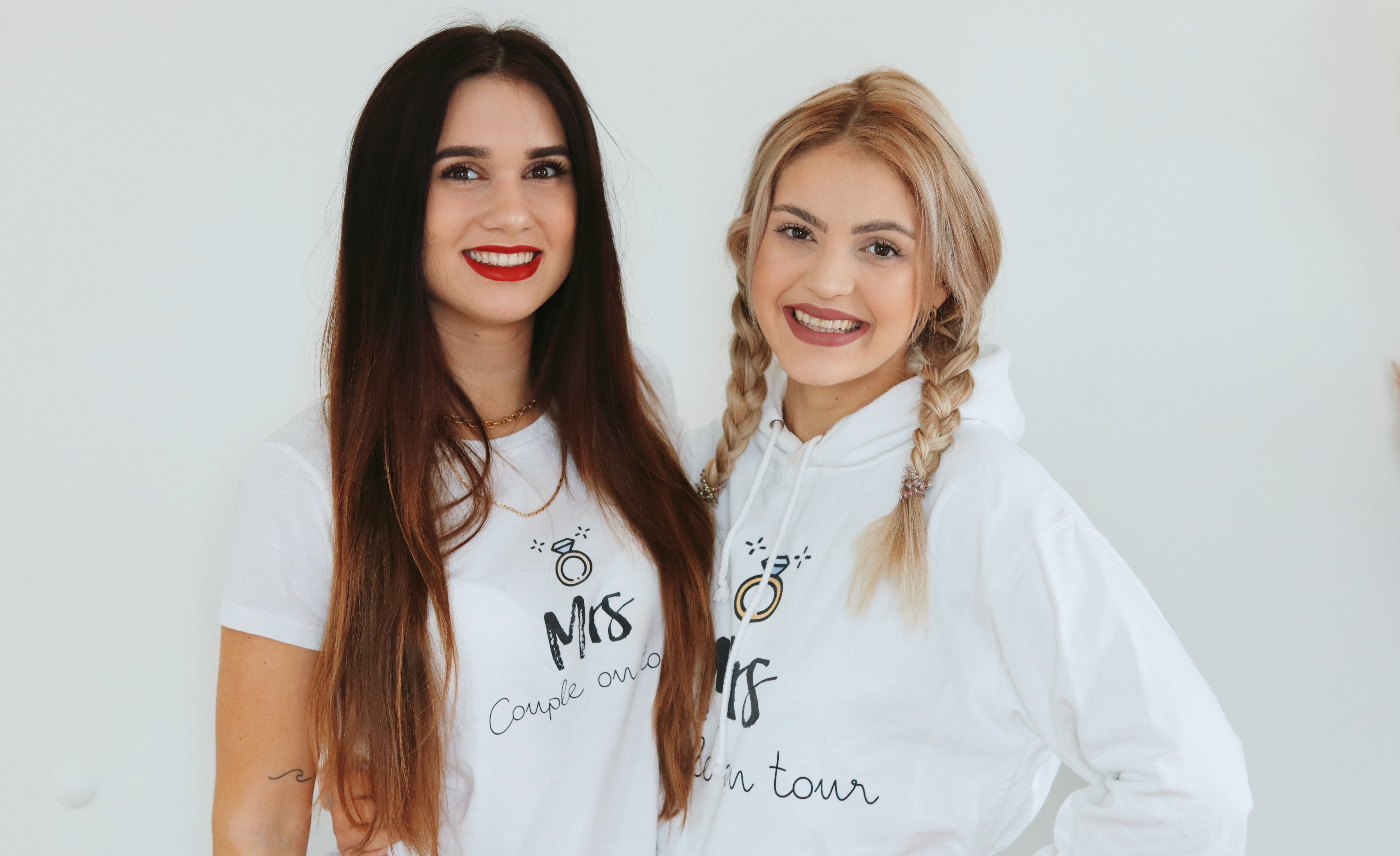 With their commitment to same-sex love, Coupleontour is finding more and more supporters. Their "Bubu community," as Vanessa and Ina call it, already includes more than one million followers on Instagram and more than two million on TikTok. For the social media couple, it quickly became clear that they needed a common denominator. "We noticed that our community was growing and wanted to be able to design something of our own that we could wear as a 'Bubu community'. No sooner said than done! After reading a lot of positive things about Spreadshop, we decided to open a Shop with you," the two explained when asked why Spreadshop?
Accessories, mugs and cuddly toys – the community decides on the merch
Just recently, Vanessa and Ina also integrated their Coupleontour Spreadshop with their YouTube channel. "Our own products are displayed below the videos, which is great when the community watches a video. When we see it, we're very proud! We hope that YouTube users will also become aware of our products," the couple said. Accessories and the "Bubu mug" are in high demand among Coupleontour's followers. Smartphone cases, hats and cuddly toys are also very popular. All products are printed individually at the moment a follower places an order before its shipped by Spreadshop. Vanessa and Ina involve their community in the design and selection of their fan merch. The two would like to recommend this approach to all YouTubers who want to open their own Spreadshop: "Get your community involved. Ask them what they want, what colors they like, and which products. The feeling of meeting someone who wears the stuff you've designed is indescribable."
Further links