Show All News
Spread Group is the exclusive and official merchandise partner of Rock am Ring and Rock im Park. For at least two years, the global provider of customized and sustainable fashion products will make an appearance with their consumer brand Spreadshirt. Following recent collaborations with Netflix and Universal Products & Experiences, Spread Group will for the first time distribute fanwear in the live entertainment sector, on-site and through online shops. With additional merchandising products that complement the online offering, the fashion-tech company Spread Group will also keep the festival feeling alive in the aftermath of the event.
In doing so, Spread Group will take over the design creation and production of all merch products for Rock am Ring and Rock im Park for the 2023 and 2024 festival seasons. Online sales will take place via the official websites of Rock am Ring and Rock im Park with integrated online shops, as well as on Spreadshirt's marketplaces. In addition, products will be distributed on the Rock am Ring (#RAR2023) and Rock im Park (#RIP2023) social media platforms, such as the YouTube Merch Shelf.
The online offers allow visitors to get their festival package with T-shirts, hoodies, caps, tote bags, drinking bottles and mugs before the festival weekend. From June 2 to 4, more than 160,000 music fans are expected to attend the two festivals. Spread Group has received an exclusive license from eventimpresents GmbH & Co. KG c/o CTS Eventim AG & Co KGaA.
Frithjof Pils, Managing Director Eventim Live:
"In Spread Group, we have found a strategic partner that will enable us to provide a comprehensive online availability of a diverse merch portfolio, in addition to an attractive merch offering on site. I am sure that this cooperation with its associated offer will help us succeed in conveying the unique festival feeling and the shared passion for Rock am Ring and Rock im Park."
Dr. Julian de Grahl, CEO Spread Group:
"With the exclusive license of Rock am Ring and Rock im Park, we are continuing our path of offering high-quality designs to customers in the fanwear segment with convincing, sustainable product quality. The multichannel approach with sales on site and through online shops facilitates a multifaceted portfolio with diverse campaigns, while offering the opportunity to rethink and expand festival merch as such."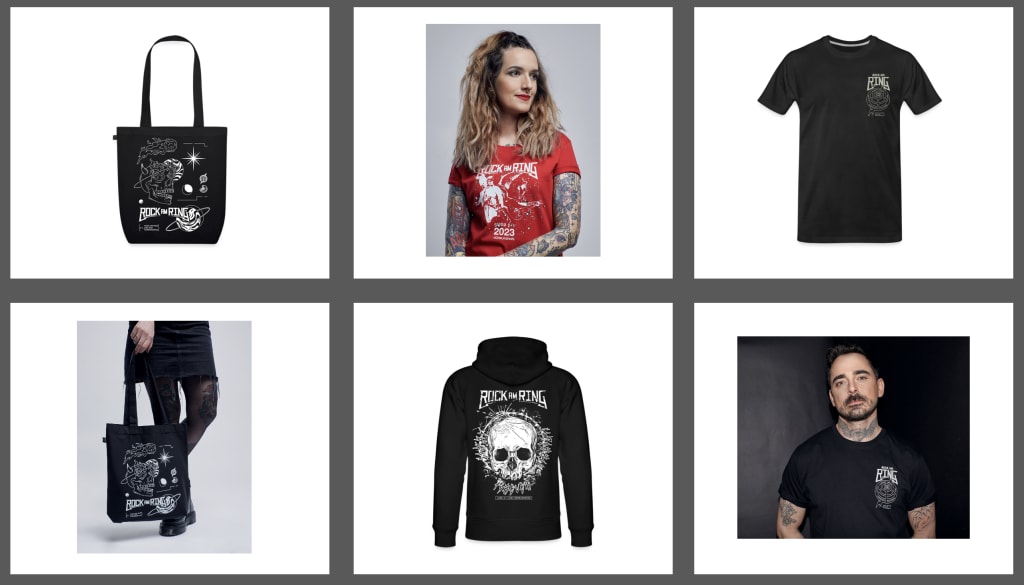 Photo Material for Download
Related Links