Show All News
Protecting and empowering children – the Hansel+Gretel Child Protection Foundation and Spreadshop put the focus on child awareness with products for all ages. Proceeds benefit the foundation's prevention projects.
Once upon a time, there were two children who got lost in the deep, deep forest… But they were very strong, and so they found their way back home. These two kids became eponymous of the Hänsel+Gretel Child Protection Foundation. Children must not get lost, as they are in need of empowerment to develop their own strengths. As an organization for child protection in Germany, Hänsel+Gretel has made a decisive contribution to protecting children from physical, psychological, and sexualized violence by way of child-friendly education. In 24 years, they have implemented over 520 projects, often in cooperation with partners. Teaming up with Spreadshop, they have now developed products around the "NO means NO!" and "No Fairy Tale" campaigns, as represented on their No Fairy Tale Shop.
"Unfortunately, violence against children is not a fairy tale, but grim reality. The notion that "It doesn't happen here" is a statistical fallacy. What is true, however, is the realization that "it can happen anywhere. With our work, we want to protect and strengthen children. We have now developed products for adults and children on which they can carry our messages, openly and unambiguously. We let the child take center stage and work on finding solutions by breaking new ground," says Jerome Braun, Executive Director of the Hänsel+Gretel Child Protection Foundation.
The proceeds from the No Fairy Tale Shop are used to fund prevention projects such as the "tough kids box". The concept was developed with the PETZE Institute for early childhood prevention in daycare centers. Playful methods are used to strengthen the children's personalities and teach them how to respond to boundary violations. The Hänsel+Gretel Child Protection Foundation has set itself an ambitious goal for the next eight years, as Jerome Braun reports: "We want to reach 5,000 daycare centers and around 500,000 children with our "tough kids box". We are encouraged by the many positive responses we have received from the 400 daycare centers where the educators are already working with the "tough kids box".
The foundation's podcast (in German) is another current project aimed at a broad adult audience. Twice a month, the Hänsel + Gretel team talks to a variety of people from the general public, academia, and child protection institutions. It's important to bear in mind that – even if carefully addressed – descriptions of sexualized acts of violence against children can lead to a stressful or retraumatizing experience for some listeners. Fairy tales may usually have a happy ending, whereas children's experiences not always do. Let's make sure that things change for good.
Image material for download
Please direct your questions about Spread Group to our Corporate Communications team.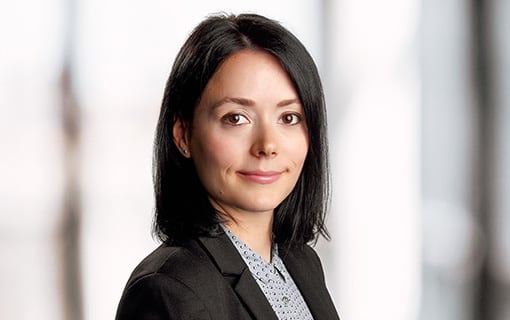 Silke Möller
Corporate Communications Specialist