Show All News
"My view of our industry has completely changed over time," says Kristina Garrison, Head of Purchasing North America at Spread Group. While fashion was still subject to the prevailing market rules when she studied "Fashion Industry Management", Kristina has now largely freed herself from this concept. She is certain that the future of fashion will lie in a paradigm shift toward greater sustainability. Kristina Garrison is very much aware of the challenges this will pose to the entire industry. During her work as a buyer in various fashion companies over the past 16 years, she has experienced textile production becoming increasingly more sustainable. As Kristina is now responsible for trend scouting, product selection and product development at Spread Group, she is our expert on the topic of the "future of fashion".
Spread Group: When looking at the global fashion industry, you may come to believe that there's an unwritten industry motto that says "cheaper, faster, more." Is it realistic to believe that this will change?
Kristina Garrison: It is very realistic indeed! The parameters have changed fundamentally. Consumers today are – quite rightly – much more critical and are asking more questions about production conditions. This increases the pressure on our industry to innovate. "Fair, thoughtful, and conscious" will be the motto of the future. At Spread Group, we specialized in fashion classics at an early stage. A good wardrobe is composed of high-quality basics, such as well-cut organic T-shirts and perfectly fitting sweaters that can be combined over and again. My goal for our shopping this year is therefore to offer even more organically produced alternatives in our of our product range. I want our customers to have the maximum variety of choices.
Spread Group: Hand on heart: sustainable fashion often still has the image of bad cuts and pale colors. Will buyers really accept this different kind of fashion?
Kristina Garrison: I often hear the objection of pale colors in sustainable fashion – and I could now name countless products from our range where the colors are just as brilliant as in conventionally produced clothing. On the contrary, there are now new T-shirts made from fibers from recycled water bottles that shine even more vibrantly while being better for the environment. This month we will add the first women's T-shirt from this technology to our range. We also have some organic products at Spread Group that we've been offering for 15 years and which are still in high demand. There's really no trace of colorless clothing.
Spread Group: The fast pace of the fashion industry is driven by short-term seasonal trends. Will the industry be able to break away from this approach?
Kristina Garrison: Yes and no. As a PoD group of companies, we have shown that you can be more sustainable without major seasonal changes and interim collections. We very consciously expand our range every six months, with around 20 to 30 new products from a current total of 283 articles. In contrast to the big fashion stores, our business model means that we don't have any sell-outs. And there is still enough room to go with major trends, as the future of fashion would otherwise be too bland. I get inspired by trending colors like the Pantone colors of the year. Whether it's a trend or a classic, every new product goes through various quality tests before it's included in our range. We focus on trends that don't go out of fashion.
Spread Group: That's the point! What's trendy today will be discarded tomorrow. In Germany, for example, every fifth item of clothing households is hardly ever worn1. How can fashion companies ensure that customers enjoy their clothes for longer?
Kristina Garrison: For a start, consumer-customized products like the ones we offer have a much stronger connection to the buyer than items designed by others. This is the so-called IKEA effect –items increase in value if they have been designed or created by customers. In addition to product customization, fashion companies also score points with quality and finishing. This is why we will also be offering embroidery on the American market from February onwards. This will open up new design options for our customers. Embroidery doesn't only look elegant, it's just as durable as the clothing itself.
Spread Group: Thanks for the interview, Kristina!
Technology meets textiles: Her passion for the environment, business, and design led Karin Backhaus to study textile design at Burg Giebichenstein, and later to join the Spread Group's Global Operations Management Team. As a Product Test Coordinator, the Thuringian is now responsible for the process optimization of all product and print tests at the European sites, pushing the use of sustainable raw materials in textile finishing. After completing her Master's degree in Conceptual Textile Design, she worked on various projects for original equipment manufacturers (OEMs) in the automotive industry for six years. Then she came into contact with the complexity of sustainable supply chains. Through her involvement in concepts for environmentally friendly seat covers, she acquired a deep process knowledge of green production, which she now brings to her department in an imaginative way.
Spread Group: How do you define sustainability?
Karin Backhaus: For me, sustainability consists in the moderate use of our resources. People consume more and more these days. But – as a matter of fact – we need much less than even the greenest marketing campaigns would have us believe. I started my own garden during the pandemic, and I've been experiencing a new approach to food. As a gardener, I have to exercise a lot of patience and care in order to harvest my vegetables in the end. This was an enriching experience, which made me realize once again that sustainability is not a marketing strategy but must be engraved in the DNA of a company in order to be successful in the long run.
This is why we must not ignore the social dimension of sustainability. Under what conditions are our products manufactured in other countries? And how are the workers paid? Not all brands disclose this information, but the certificates and seals usually give a good indication of how important social aspects are for the brand.
Spread Group: What motivates you to live a more sustainable lifestyle?
Karin Backhaus: My own CO₂ footprint. As a textile designer for an automotive supplier, I commuted between Berlin and Leipzig every day for two years. Since I took the train, I didn't think my CO₂ emissions were particularly high. But that wasn't quite right! Since I started working at the Spread Group, I've been able to halve my CO₂ footprint in one fell swoop by riding the bike to work every day. As a member of BUND, I'm also actively involved in nature conservation and environmental protection today.
Spread Group: What sustainability projects have you and your team already implemented?
Karin Backhaus: We switched completely to Kornit's vegan inks some time ago. Their formula is free of any animal sources and hasn't been tested on animals. It also has the "OEKO-TEX Eco Passport" certification, is much more water efficient in production, and is biodegradable. Since it is free of heavy metals and formaldehydes – among other things – it is also harmless to humans and nature.
We are also investing a new technological infrastructure of our quality management at all production sites. We've set ourselves the goal of improving material quality by way of intensified testing methods so that we can achieve a high product longevity. This is a basic requirement for us, so that our customers' next favorite pieces will last as long as possible. That's beneficial in terms of sustainability.
Spread Group: What specific sustainability goals have you set for yourself?
Karin Backhaus: We are working to focus our product range more strongly on organic products, so that there will be more than one organic alternative for each product category in the future. This year, for example, we added a baseball cap made from 100% organic cotton to our range – for the first time. When it comes to recycling fabrics, it makes a huge difference whether the fabric is blended or pure cotton. Blended fabrics cannot be recycled properly, but only "downcycled" into e.g. cleaning rags or insulation wool. And we also pay attention to sustainability in our textile finishing. Our polyester yarn, which we use for all embroidery applications of our brands, is made of recycled polyester.
Spread Group: What's your recommendations for readers who feel like learning more about "sustainability"?
Karin Backhaus: I'm currently reading Uninhabitable Earth by David Wallace-Wells. It's a book that describes our fears about the future of our planet. It depicts scarcity of foods, devastating wars, the world's complete economic collapse, displacement of people, and other scenarios. It feels like a realistic forecast of what will happen to our planet one day. And then you realize that it's our final call to immediate action! We need to assume responsibility now to provide a habitable planet for future generations and challenge the status quo; including capitalism, technology, and politics.
Further Links
• New S-Bahn Mitteldeutschland shop goes live December 7th – with Spreadshop, the free online shop system for selling fan merchandise
• All proceeds will be donated to Leipzig Plus Kultur
• First fashion collection features designs with depiction of central places and local greats of Leipzig's cultural scene and the sender S-Bahn Mitteldeutschland Leipzig
S-Bahn Mitteldeutschland is supporting Leipzig's cultural and event industry with a dedicated solidarity campaign. In cooperation with Spreadshop – a Spread Group brand – S-Bahn Mitteldeutschland is now launching its own collection of textiles, accessories, and gift items. 100 percent of the fashion line's proceeds will be donated to independent artists, cultural operators, and freelancers of the local event industry.
Leipzig is close to the hearts of both cooperation partners as it is the focal point of S-Bahn Mitteldeutschland and the main location of Spread Group. The vibrant city with its start-ups and creative scene sets fresh standards for young and creative ideas, giving impulses that inspire and give wings to Leipzig's economy. The aim of the joint solidarity campaign is to keep a the wide range of events alive for the time after the restrictions of pandemic will have been lifted.
Frank Bretzger, Product Manager at S-Bahn Mitteldeutschland says: "The culture and events' industry has been badly affected by the Corona pandemic. For many artists, it has become a matter of survival. This is why we want to raise awareness and offer hands-on assistance. The profit from every item sold will be donated to local cultural organizations in and around Leipzig."
Dennis Dörfl, Director of Spreadshop says: "The impact of the pandemic on the culture and events industry is very close to our heart. At Spreadshop, we are in contact with many creative people and it fills us with pride that we have managed to open up a new source of income that will help many creative people in the long-term. Still, we know that the industry needs more support – and we're very happy to help."
S-Bahn Mitteldeutschland's Spreadshop can be accessed from December 7th, 2021: https://soliaktion-s-bahn-kollektion.myspreadshop.de
Anyone looking for truly unique Christmas presents will surely be greeted with original gifts. Orders placed by December 17th, 2021 will be shipped before Christmas. In 2022, the shop is expected to include new products, and the solidarity campaign will be continued in the region of Germany's Mitteldeutschland region.
For Violeta Shamirian, digitalisation and sustainability are two sides of the same coin. As a Senior Product Owner, she not only manages the introduction of new projects of our global production, but also pushes resource conservation through digital processes to the extreme. She has almost achieved her goal of rendering our production completely paperless. To take on her dream job at Spread Group, Violeta moved from Yerevan to Leipzig in 2017. At the time, she had already gained six years of professional experience as a product owner in various IT companies, as well as a Master's degree in Industrial Engineering.
Spread Group: How do you personally define sustainability?
Violeta Shamirian: For me, sustainability is a question of attitude. We should not claim to want to change the world in one day. Even if it is sometimes difficult – we're at the the eleventh hour in terms of climate change – we should honor any small progress we make. It is up to us to act now, to use our resources much more consciously and to pay more attention to the social balance in the world. I see economic and political forces having a special responsibility here, because they have it in their hands to set the necessary economic and social incentives.
Spread Group: What motivates you to live a more sustainable lifestyle?
Violeta Shamirian: My everyday life. There are some areas where I am sustainable and some where I am not. Since my family and many friends live in Armenia I need to book a flight if I want to visit them. In exchange, I try to offset those emissions by being more environmentally friendly in other places. I avoid everything that is double packed and triple packed. I like to shop at the weekly market or in shops where I can buy loose and unpackaged goods. If I can, I also try to buy biodegradable cat litter and avoid ordering online if I can get products I need in shops.
What I love most about Germany is recycling. It's great that it has become so widely accepted among the population here. In Armenia, we don't have the infrastructure for it yet, but I hope we can create it soon.
The social component of CSR is also close to my heart. I regularly donate to various good causes to support people in need. At some point in my life I volunteered as Project Developer with Action India, an organization that works for women's rights in India. I would love to do more of such projects.
Spread Group: What sustainability projects have you and your team already implemented?
Violeta Shamirian: As employees, we are at a point in the value chain where we can directly influence the use of resources. In the area of paper, we have made a huge leap forward by using only one sticker in production instead of the previous average of 3 sheets of paper per average order. Now we use sticker sheets each containing 30 stickers. That – in combination with our digital processes – enables us to produce 10 orders with one sheet of paper instead. We source the remaining paper we need for administrative use is procured from sustainable forestry.
Our production staff had to get used to this change. Using paper sheets they could tick off once a job was done made things very easy. It was a simple process, but not a very sustainable one. By switching from paper sheets to barcode stickers, the process is now much more efficient in terms of sustainability and also operational aspect.
Spread Group: What specific sustainability goals have you set for yourself?
Violeta Shamirian: In order to completely replace the paper stickers that are currently still needed, RFID radio frequency identification needs to become a good and very sustainable option. We are currently looking into how we can implement this. I hope that the decision will be made in favor of this advanced solution.
Spread Group: What do you recommend to all readers who would like to further explore the topic of "sustainability"?
Violeta Shamirian: Stay open to technology, at least as far as it supports sustainability. I firmly believe that digitalization will be the key to greater sustainability. And, of course, do your part when making decisions in your professional and personal life.
Further links
Since 2002, comprehensive product and print tests for quality control have been carried out at the Leipzig production site for all Spread Group brands. This has ensured high quality and product longevity for its current 283-article product assortment. Thanks to additional investment in technological infrastructure, quality control within the Spread Group is now being strengthened at all sites.
In the wake of introducing direct-to-film (DTF) printing technology, the Spread Group has reorganized its quality management and reinvested in its testing infrastructure: With new washing machines and dryers, washing and drying tests are now carried out around the clock at the Leipzig production site. Spread Group's headquarters functions thus as a research and development center, conducting tests for UV printing and non-textile products as well. Further investments in the production sites in Poland, the Czech Republic and the USA are on the horizon.
Since its founding, Spread Group's internal testing methods have been seamlessly integrated with those of manufacturers. Among other criteria, manufacturers check for compliance with limit values in chemical pre-treatment.
As Application and Quality Specialist, Markus Kellner has been responsible for the implementation and evaluation of internal test methods in Leipzig since 2008: "Over the years, my colleagues and I have built up a great deal of know-how in the field of quality assurance, which enables us to measure product quality with precision."
According to him, a slight loss of circumference after washing is a normal fiber change in organic textiles: the reaction is a clear indication that the organic article has not been chemically pretreated. This example illustrates how important it is to consider all material changes in the overall context of their chemical composition. However, this characteristic has no effect on the high material quality, which is a basic prerequisite for product longevity and inclusion in Spread Group's range.
All internal test procedures are carried out under realistic test conditions, such as would typically occur with customers: Average values were chosen as test parameters, such as a maximum of 40 degrees Celsius per wash cycle and no fabric softener use. For a first test run, Markus Kellner first takes the product measurements and prints or embroiders the article. This is followed by five wash cycles and the second test of fabric and motif. If this first test run is passed, the product is washed five more times, dried and tested again.
Markus once conducted more extreme product quality tests, to see how the product withstands heavy wear. To do this, he printed a T-shirt from the standard collection with Flex print and washed it every day for 6 months. As the result shows, the white fabric did turn slightly gray, but the print motif showed hardly any traces of abrasion. Markus advises Spread Group customers to contribute to product longevity by following the care instructions: "You should wash your favorite self-designed pieces at low temperatures and with like colors if you can. If possible, do not tumble dry and always iron the product inside out."
Achieving great things together – this is Heiko Stute's motto. He is one of the brains behind major marketing campaigns at Spreadshirt–Create Your Own, such as "Love Week" or "Know Your Power". When he was still a student of applied media and communication sciences, he had an internship placement at Spreadshirt's marketing department. Now he is responsible for the brand's sponsorship partnerships, while also managing marketing campaigns. His enthusiasm for strong cooperation received a further boost when the Fridays For Future activists took to the street. It is impressive what fellow campaigners can achieve if they work on a mutual goal together.
Spread Group: How do you define sustainability?
Heiko Stute: The efficient use of resources is vital to me. That's also what I particularly like about my work at Spreadshirt–Create Your Own. We only print what customers need – when they need it. That's why we don't need to participate in the clearance-sale madness, which is ultimately just a way to get rid of overproduction. I find the cradle-to-cradle approach particularly exciting. We rethink products in cycles and leave no waste behind. For the traditional textile industry that would mean a 180-degree turnaround. They pursue the exact opposite approach with their cradle-to-grave dynamics.
Spread Group: What motivates you to live a more sustainable lifestyle?
Heiko Stute: My curiosity. I try to stick to the cradle-to-cradle approach when I cook, which means not wasting any of the food I buy by putting leftovers to a good use the next day. As a fan of cycling, it is also not difficult for me to leave my car in the garage if I don't need to travel long distances. It's a bonus for my health as well. And then I use tote jute bags for my shopping, which look great when adorned with out designs from Spreadshirt's Customize Tool.
Spread Group: What sustainability projects have you and your team already implemented?
Heiko Stute: We are currently dealing with the environmental and social aspects of corporate social responsibility. Our Christmas flyers will be made of recycled paper for the first time, and we will pay a voluntary compensation sum for this campaign. The flyers should remain the exception in our communication, as we can communicate with customers faster and more resource-efficiently via our social media channels or our newsletters.
My area of responsibility also includes all sponsorship activities of the Spreadshirt brand. This means that I am the contact person for all inquiries to sponsoring@spreadshirt.net. We receive a large number of very exciting sponsorship requests every month. We hand out sponsorship packages with personalized clothing for cultural, sporting, or social events. It is important for me to understand the background behind each project. Who are the recipients of the sponsorship packages? What makes the project worth supporting? And what are their expectations in terms of quantity, type, and appearance of the products?
For example, we recently supported Haba Code Week with 35 T-shirts, as we are very impressed by their commitment. As an e-commerce group, we know how important digital skills and a solid understanding of technology are for today's work. We can't start promoting these skills soon enough. Our next project will be with the famous Thomas School in Leipzig to mark the start of the year. We'll be handing out around personalized T-shirts to 80 fifth graders.
Spread Group: What specific sustainability goals have you set?
Heiko Stute: By 2022, we want to double the number of organic products in our range and significantly improve their visibility. Our customers should be able to see which factors make our product sustainable. Before Christmas, Spreadshirt–Create Your Own traditionally offers many promotions, and we will highlight our sustainable products even more this year. This way, customers can test our organic products at discounted prices.
Spread Group: What do you recommend to all readers who would like to delve further into the topic of "sustainability"?
Heiko Stute: Question your own daily actions first, and then improve upon your unsustainable actions. Then identify a topic for an even more sustainable lifestyle and work on achieving it.
Further links
• Corporate Social Responsibility at Spread Group: www.spreadgroup.com/sustainability
Victoria Malios' work has had an undercurrent of sustainability for over seven years: She wrote her thesis on the "Privatization of the Water Industry in Manila" with a focus on Corporate Social Responsibility, and CSR is central to her work for Spread Group.
Today, the experienced community manager is pushing towards Spreadshop's sustainability goals. A native of Leipzig with Cypriot roots, she is responsible for community management of the European market. One of Victoria's responsibilities is to translate the brand's "go green" milestones into multimedia content.
Spread Group: How do you personally define sustainability?
Victoria Malios: Sustainability is a very broad term. I define it as the art of creating the optimal balance between human needs and scarce resources in an environmentally and socially responsible way. Currently, the scales are tipped too far to one side: We consume as if we had two or three Earths to sustain us. Lockdown has made it clear how important regeneration phases are for nature: for example, at the beginning of the year, dolphins were once again swimming in the lagoons of Venice. This is an important and positive sign to all of us.
Spread Group: What motivates you to live a more sustainable lifestyle?
Victoria Malios: The certainty that we will not be able to avoid a dramatic change in our behavior for much longer. If our goal is to motivate as many people as possible to become more sustainable, then I think the communication we see on social media is too biased. Of course it's easier to criticize others instead of questioning oneself. I would like to see us become more open and tolerant in this regard. The core message must be that living more sustainably is not about doing without, but rather enriching your life and the lives of those around you. We often completely ignore the fact that we have the power to directly improve the lives of workers on the other side of the world just through our consumer behavior.
Spread Group: What sustainability projects have you and your team already implemented?
Victoria Malios: We support Spread Group's sustainability goals 100 percent and are part of the internal initiative that drives actions such as plastic-free packaging or climate-neutral shipping. We at Spreadshop have had good experiences with DHL Go Green, among others. Making the supply chains more climate-friendly, from the manufacturing sites of our unprinted goods to our five production sites, is an enormous undertaking.

At Spread Group, we define sustainability as Corporate Social Responsibility. This model includes not only environmental sustainability, but also socio-economic responsibilities. One of the main pillars of CSR is social responsibility, which is a particular focal point for us: Our goal is to enable individuals to make a living through their design work. We want to make entrepreneurship as easy as possible. That's why we give our Shop Owners the opportunity to sell custom T-shirts, hoodies, etc. through our platform without having to bear the brunt of pre-production or warehousing costs. All the behind-the-scenes tasks such as the garment production, shipping, payment processing and customer service are handled by us. Our Shop partners only need their PC or laptop, internet access and a good design idea to open their own Shop.
Our responsibility towards the Shop Owners we work with doesn't end there. We want to invest in their education and improve the longevity of their business. Some examples of how we support our Shop Owners are our Design Service and Spreadshirt Toolbox. When it's time for our Shop Owners to polish their design, our professional Design Service is there to support them. We are currently working on offering the free online academy called the "Spreadshop Toolbox" for our Shop Owners. We will shoot short video tutorials and explain how they can use free tools to further develop and vary their designs. With the academy, we want to create many "aha!" moments and new inspiration for our community.
Spread Group: What specific sustainability goals have you set for yourselves?
Victoria Malios: Here at Spreadshop, we would definitely like to work on the visibility of our certificates and seals, such as Oeko-Tex Standard 100, FWF or BSCI. Currently, the certificates are still too hidden in the product description. We are also in close contact with many of our sustainable or charitable Shop Owners, such as Pink Ribbon, Beach Cleaner or the Earth Day Network, and are constantly expanding our organic product range based on their ideas. Our next product will be a baseball cap made of 100 percent organic cotton. We always announce new products on our blog – it's worth a look.
Spread Group: What do you recommend to all readers who would like to further explore the topic of "sustainability"?
Victoria Malios: My main source of inspiration is of course social media. Bloggers and activists, for example DariaDaria and Luisa Neubauer, always show me new perspectives through their posts. Lesser-known might be the podcast "Don't waste, be happy", which I highly recommend.
Spread Group: Thank you so much for the interview, Victoria.
Further links
Spread Group to strategically realign its licensing business under the leadership of Sven Burscher
Spread Group has appointed Sven Burscher as its new Head of Licensing, in a move that highlights the expansion of its licensing business. Burscher will be responsible for Spread Group's entire licensing portfolio, with a special focus on international marketing strategies. He moves from a longtime partner of Spread Group, the WildBrain CPLG agency.
As Brand & Retail Director, Sven Burscher most recently led the development of WildBrain CPLG's e-commerce business. He played a key role in the licensing agency being named "Agency of the Year" at the International Licensing Awards in 2020. After earning his degree in business administration, he made his start in the licensing industry in 2014 and quickly rose to become the main contact for major rights holders, such as Peanuts, Universal, Hello Kitty and Sesame Workshop. Over the past four years at WildBrain CPLG, he has overseen the expansion of the agency's licensing portfolio both in brick-and-mortar retail, with clients such as Lidl and Puma, and in e-commerce with Spread Group. Effective immediately, he is now responsible for the company's current roster of approximately 190 licensing properties worldwide, including Warner Bros. Entertainment, Zag, Sesame Workshop, Kiddinx and Sony Music.
"My goal is to further strengthen Licensing as a strategic business area and to form new collaborations with international best-in-class partners," says Sven. "Furthermore, I would like to increase the visibility of the range of our licensing topics and exchange ideas directly with our licensors. This includes, for example, increased representation at the top licensing trade shows. I'm very excited about these new challenges at Spread Group."
We valued Sven highly as a WildBrain CPLG consultant. He has a great passion for e-commerce and we are very happy to welcome him to Spread Group," says Dr. Julian de Grahl, CEO of Spread Group. "With him, we have exactly the right executive on board to continue the growth in our international licensing business."
Image material & Links:
• Sven Burscher, Head of Licensing at Spread Group
• Overview Spread Group's licensed brands
60 new items of clothing are bought per person per year in Germany alone. In total, that's 5.2 billion garments, 2 billion of which Greenpeace estimates are rarely or never worn. In the fight against overproduction in the fast-fashion industry, print on demand (POD) has a decisive advantage: items are only produced when and how the customer wants them. Could this provide leverage to make the textile industry more sustainable? Ewa Ziemba, manager of our Polish Spread Group plant in Legnica, summarizes the advantages Print-on-Demand (PoD) has over conventional textile production.
Ewa has been with Spread Group since 2007. She started her career as working in production and today successfully manages our plant in Legnica. Its 232 employees ensure that millions of T-shirts, sweaters and accessories reach our customers in impeccable condition. Last year alone, around 2.7 million items were printed and shipped to more than 180 countries. As plant manager, Ewa is concerned with the carbon footprint of the products finished at her site: "With our organic collection, the carbon footprint is more than 20 percent smaller than a typical white T-shirt bought from a retail shop. A standard T-shirt has a footprint of 3.7 kilograms of carbon dioxide during its "life cycle.""
1. Resource-saving production
In the print-on-demand business model, customers often become designers: they design their own garments, put a lot of heart and soul into them, and wear these unique items on special occasions, such as weddings or bachelor parties. This kind of self-designed clothing has a longer life cycle than standard T-shirts. This is a major advantage for brands like Spread Group, who are aiming for more sustainable textile production: There are few returns and no offcuts are made in the warehouse. "We regularly donate our like-new returned items to charity. We have products featuring personal designs or company logos processed directly into insulation- so we make sure that no resources are wasted," explains Ewa Ziemba.
2. Water-saving Digital Direct printing process
The Digital Direct process is a method that is widely used throughout the industry and is more eco-friendly than other standard methods. Unlike other printing processes, such as screen printing, it requires considerably less water to apply designs precisely onto garments. Most garments for the Spread Group brands are finished using this method at the Legnica site, explains Ewa Ziemba: "We work with Kornit and Brother in the Digital Direct printing process because their machines produce high print quality and their ink is water-saving and sustainable. As a vegan ink, it even has the "OEKO-TEX Eco Passport" certification."
3. Fair production conditions
In the established POD industry, fair working and production conditions are contractual by default in the company's Code of Conducts. Many companies, such as the Spread Group brands, also maintain a long-standing partnership with their producers: "Our colleagues from the Supply Chain Management and Purchasing departments have met many of our partner entrepreneurs personally on several occasions. They were able to see the high social standards on-site for themselves, without which we would not enter into a business cooperation," confirms Ewa Ziemba.
4. Transparent supply chains
As in any manufacturing industry, POD companies also account for a high proportion of CO2 emissions in their supply chains – from raw material extraction to direct suppliers. For Spread Group's own collection, the organic cotton is grown in Turkey, processed locally to t-shirts and hoodies, and sent to European production sites, such as the factory in Legnica, for finishing. However, Spread Group's range also includes sustainable alternatives, such as products from Stanley & Stella, Neutral and Continental Clothing. Sustainability is also taken into account in the transport routes, explains Ewa Ziemba: "We have technologically optimized the processes so that, among other things, the orders are automatically printed at the production site that has the shortest distance to the end customer. As a result, our organic collection currently has the lowest carbon footprint within our entire product portfolio."
5. Lower return rates
The print-on-demand production process has been proven to reduce return rates: the individually-designed items are made to order and thus mostly meet customer expectations. Last year, for example, the return rates for Spread Group brands in Germany was around 5%, well below the national average of 12% for online retailers, as Ewa Ziemba can confirm: "I also put the low return rates down to our high print and design quality. For example, we've worked on rejecting designs with too low a pixel quality below 1000px so that we always achieve first-class print results."
Related link:
More on sustainability at Spread Group: www.spreadgroup.com/sustainability
Since 2012, Zach Coss has been successfully planning and managing Spread Group's operations in Greensburg, Pennsylvania as Director of Operations. In that time, his team has grown to 110 employees and has been able to optimize its processes to the point where items are produced in under six minutes instead of twelve, and their quality is steadily improving.
The decisive factor for his application to the Spread Group nine years ago was the Spreadshirt website, which had sparked his interest in the products, the organization and its processes – a decision that the industrial engineer and business economist has not had cause to regret. Zack and his team are now tackling the important issue of sustainability at the Greensburg site with their trademark efficiency.
Spread Group: How do you define sustainability for yourself?
Zach Coss: Sustainability to me is using just what I need, and doing what I can to reuse things and reduce consumption, being mindful to leave my space better than I found it for the next person.
Spread Group: What motivates you to live a more sustainable lifestyle?
Zach Coss: The existence of the Great Pacific Garbage patch makes me sad about the condition we're leaving the world in for future generations. So I try to personally buy local, carry my own reusable bag rather than plastic, I recycle as much as I can, and try to reduce my energy consumption and landfill waste at home. I try to avoid single use plastics, and buy used items when I can. Additionally, I get my home energy through local solar and wind generators, and I have really insulated my home and upgraded things to conserve energy. I would love to live in an area where I could walk or bike to more things. Unfortunately where I live that's not feasible.
Spread Group: What sustainable projects have you and your team already implemented?
Zach Coss: The team here is very mindful of energy use and recycling. We try to recycle all of our ink containers, our cardboard, soda cans etc. Our lighting in the production hall has all been switched over to LED.
We have motion sensors that turn of lights in rooms when they aren't being used. We regularly donate our T-shirts from returns or, if they have a personal imprint or company logos, we process them directly into insulation wool in order to recycle them. Lastly, we collect our used waste ink and have it collected for sustainable disposal rather than just dumping it down the drains.
Spread Group: What specific sustainability goals have you set for your team?
Zach Coss: We're currently looking at moving our operation to a new building. I've already been discussing sustainability options with the potential new property managers. The team is really interested in more motion sensing switches, LED lighting, and more recycling initiatives. I'm hoping to find a builder that is LEED certified in the US, and we will definitely plan for a well-insulated building to conserve energy use. I would like to set up a small garden to keep some natural elements around the facility, utilizing rainwater. Everyone here is excited about our company's drive to use more sustainable product packaging, so we've been eagerly testing options in production. My ultimate goal would be to follow the path of Subaru and Porsche and have a zero-waste facility.
Spread Group: What do you recommend to all readers who would like to further explore the topic of "sustainability"?
Zach Coss: Be more mindful of your activities. What you purchase, what you waste, how your actions will affect other living things. This is something I'm sure we could all do more of. We have a beautiful planet with everything we need – but we really waste so many resources needlessly.
As a resource, I'd also recommend the magazine and website for Scientific American, which has a lot of good writeups on sustainability, from products to whole corporation's efforts on sustainability.
Spread Group: Thanks so much for the interview, Zach.
Please direct your questions about Spread Group to our Corporate Communications team.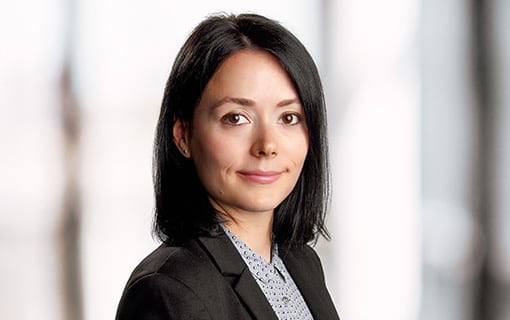 Silke Möller
Corporate Communications Specialist