Show All News
60 new items of clothing are bought per person per year in Germany alone. In total, that's 5.2 billion garments, 2 billion of which Greenpeace estimates are rarely or never worn. In the fight against overproduction in the fast-fashion industry, print on demand (POD) has a decisive advantage: items are only produced when and how the customer wants them. Could this provide leverage to make the textile industry more sustainable? Ewa Ziemba, manager of our Polish Spread Group plant in Legnica, summarizes the advantages Print-on-Demand (PoD) has over conventional textile production.
Ewa has been with Spread Group since 2007. She started her career as working in production and today successfully manages our plant in Legnica. Its 232 employees ensure that millions of T-shirts, sweaters and accessories reach our customers in impeccable condition. Last year alone, around 2.7 million items were printed and shipped to more than 180 countries. As plant manager, Ewa is concerned with the carbon footprint of the products finished at her site: "With our organic collection, the carbon footprint is more than 20 percent smaller than a typical white T-shirt bought from a retail shop. A standard T-shirt has a footprint of 3.7 kilograms of carbon dioxide during its "life cycle.""
1. Resource-saving production
In the print-on-demand business model, customers often become designers: they design their own garments, put a lot of heart and soul into them, and wear these unique items on special occasions, such as weddings or bachelor parties. This kind of self-designed clothing has a longer life cycle than standard T-shirts. This is a major advantage for brands like Spread Group, who are aiming for more sustainable textile production: There are few returns and no offcuts are made in the warehouse. "We regularly donate our like-new returned items to charity. We have products featuring personal designs or company logos processed directly into insulation- so we make sure that no resources are wasted," explains Ewa Ziemba.
2. Water-saving Digital Direct printing process
The Digital Direct process is a method that is widely used throughout the industry and is more eco-friendly than other standard methods. Unlike other printing processes, such as screen printing, it requires considerably less water to apply designs precisely onto garments. Most garments for the Spread Group brands are finished using this method at the Legnica site, explains Ewa Ziemba: "We work with Kornit and Brother in the Digital Direct printing process because their machines produce high print quality and their ink is water-saving and sustainable. As a vegan ink, it even has the "OEKO-TEX Eco Passport" certification."
3. Fair production conditions
In the established POD industry, fair working and production conditions are contractual by default in the company's Code of Conducts. Many companies, such as the Spread Group brands, also maintain a long-standing partnership with their producers: "Our colleagues from the Supply Chain Management and Purchasing departments have met many of our partner entrepreneurs personally on several occasions. They were able to see the high social standards on-site for themselves, without which we would not enter into a business cooperation," confirms Ewa Ziemba.
4. Transparent supply chains
As in any manufacturing industry, POD companies also account for a high proportion of CO2 emissions in their supply chains – from raw material extraction to direct suppliers. For Spread Group's own collection, the organic cotton is grown in Turkey, processed locally to t-shirts and hoodies, and sent to European production sites, such as the factory in Legnica, for finishing. However, Spread Group's range also includes sustainable alternatives, such as products from Stanley & Stella, Neutral and Continental Clothing. Sustainability is also taken into account in the transport routes, explains Ewa Ziemba: "We have technologically optimized the processes so that, among other things, the orders are automatically printed at the production site that has the shortest distance to the end customer. As a result, our organic collection currently has the lowest carbon footprint within our entire product portfolio."
5. Lower return rates
The print-on-demand production process has been proven to reduce return rates: the individually-designed items are made to order and thus mostly meet customer expectations. Last year, for example, the return rates for Spread Group brands in Germany was around 5%, well below the national average of 12% for online retailers, as Ewa Ziemba can confirm: "I also put the low return rates down to our high print and design quality. For example, we've worked on rejecting designs with too low a pixel quality below 1000px so that we always achieve first-class print results."
Related link:
More on sustainability at Spread Group: www.spreadgroup.com/sustainability
Since 2012, Zach Coss has been successfully planning and managing Spread Group's operations in Greensburg, Pennsylvania as Director of Operations. In that time, his team has grown to 110 employees and has been able to optimize its processes to the point where items are produced in under six minutes instead of twelve, and their quality is steadily improving.
The decisive factor for his application to the Spread Group nine years ago was the Spreadshirt website, which had sparked his interest in the products, the organization and its processes – a decision that the industrial engineer and business economist has not had cause to regret. Zack and his team are now tackling the important issue of sustainability at the Greensburg site with their trademark efficiency.
Spread Group: How do you define sustainability for yourself?
Zach Coss: Sustainability to me is using just what I need, and doing what I can to reuse things and reduce consumption, being mindful to leave my space better than I found it for the next person.
Spread Group: What motivates you to live a more sustainable lifestyle?
Zach Coss: The existence of the Great Pacific Garbage patch makes me sad about the condition we're leaving the world in for future generations. So I try to personally buy local, carry my own reusable bag rather than plastic, I recycle as much as I can, and try to reduce my energy consumption and landfill waste at home. I try to avoid single use plastics, and buy used items when I can. Additionally, I get my home energy through local solar and wind generators, and I have really insulated my home and upgraded things to conserve energy. I would love to live in an area where I could walk or bike to more things. Unfortunately where I live that's not feasible.
Spread Group: What sustainable projects have you and your team already implemented?
Zach Coss: The team here is very mindful of energy use and recycling. We try to recycle all of our ink containers, our cardboard, soda cans etc. Our lighting in the production hall has all been switched over to LED.
We have motion sensors that turn of lights in rooms when they aren't being used. We regularly donate our T-shirts from returns or, if they have a personal imprint or company logos, we process them directly into insulation wool in order to recycle them. Lastly, we collect our used waste ink and have it collected for sustainable disposal rather than just dumping it down the drains.
Spread Group: What specific sustainability goals have you set for your team?
Zach Coss: We're currently looking at moving our operation to a new building. I've already been discussing sustainability options with the potential new property managers. The team is really interested in more motion sensing switches, LED lighting, and more recycling initiatives. I'm hoping to find a builder that is LEED certified in the US, and we will definitely plan for a well-insulated building to conserve energy use. I would like to set up a small garden to keep some natural elements around the facility, utilizing rainwater. Everyone here is excited about our company's drive to use more sustainable product packaging, so we've been eagerly testing options in production. My ultimate goal would be to follow the path of Subaru and Porsche and have a zero-waste facility.
Spread Group: What do you recommend to all readers who would like to further explore the topic of "sustainability"?
Zach Coss: Be more mindful of your activities. What you purchase, what you waste, how your actions will affect other living things. This is something I'm sure we could all do more of. We have a beautiful planet with everything we need – but we really waste so many resources needlessly.
As a resource, I'd also recommend the magazine and website for Scientific American, which has a lot of good writeups on sustainability, from products to whole corporation's efforts on sustainability.
Spread Group: Thanks so much for the interview, Zach.
Please direct your questions about Spread Group to our Corporate Communications team.
The United Nations' World Humanitarian Day is once again uniting those who work tirelessly for the survival and well-being of people affected by crises and for the safety of all aid workers. With the motto "The Human Race", the focus of this year's World Humanitarian Day is the global climate crisis. Spread Group's store partners "Earth Day Network", "National Parks Conservation Association" and "SECORE International", to name a few, have committed themselves to this important cause.
Earth Day Network
For the past year, the Spread Group has been working with the Earth Day Network to boost visibility for their commitment to environmental protection. Their global movement dates back to April 22, 1970, when 20 million people first mobilized to demand greater protection for our natural world. Today, 51 years later, climate change has become the greatest threat of our time. The Earth Day Network is one of the key organizations coordinating volunteers to tackle the challenges presented by the climate crisis. Proceeds from their Earth Day Store go towards various environmental projects, such as The Canopy Project and Artists for The Earth.

National Parks Conservation Association
We have been working closely with our partners at the National Parks Conservation Association (NPCA) for three years. As the only independent, nonpartisan membership organization, the association is considered the voice of America's national parks. For over 100 years, it has been dedicated to the protection and preservation of these unique natural places. Among other things, it is thanks to the NPCA that the endangered Florida panther has been reintroduced into the Everglades ecosystem and that the Great Basin, Tallgrass Prairie and Pullman national parks were created. The association already has about 1.3 million members, and non-member support is also possible by purchasing one of their products from the ParkShop.
SECORE International
The conservation organization SECORE International has been one of our partners since 2018. They are committed to the restoration of coral reefs, which is so urgently needed due to their critically endangered position worldwide. Together with interdisciplinary engineers, they have developed their own techniques and tools for coral farming and built a global network of scientists, public aquarium experts, and local authorities, partners and stakeholders. They also share their knowledge through training events and workshops, and advise their partners on how to implement new techniques in the field. Those who wish to support the initiative and its commitment to thriving coral reefs and healthy oceans can donate directly or make purchases in their SECORE International Shop.
From animal welfare to sea bridges to local artists, there are many great initiatives and activists to be found among the 170,000+ Spreadshops in Europe as well as North America. Learn more here.
Please direct your questions about Spread Group to our Corporate Communications team.
Michael Kasten, Director of IT Operations at the Spread Group, rarely loses his cool in day-to-day business. For more than 13 years, he has ensured that the Spread Group's operating systems work reliably at all locations. With his international team – 40 employees from 10 countries – he makes a significant contribution to the customer satisfaction of the company brands. And when asked about sustainability, Michael Kasten gets enthusiastic about many green ideas for his department, which he resolutely tackles.
Spread Group: How do you define sustainability?
Michael Kasten: For me, sustainability means that we should not take more resources from nature than it can regenerate. In principle, we should also critically question all resources that cannot be completely degraded. It should be our goal to strive for a circular economy to produce high-quality products that are used for a long time and completely recycled. Unfortunately, a closed cycle is still utopian in the IT industry: the components of a circuit board consist of lead, gold and silicon, among other things, which can only be separated chemically with great effort.

Spread Group: What motivates you to live a more sustainable lifestyle?

Michael Kasten: I am annoyed by the unnecessary electronic waste that is generated by our overconsumption. Buying a new mobile phone every two years is sheer madness. But I also see the big telecommunication providers responsibility here. Through their new contracts with free mobile phones, they promote our throwaway mentality. I would like to see a compulsory label for electronic devices that I can read at a glance. How many resources were used for it? And how repair-friendly is the device? As a consumer, we are still completely in the dark.

Spread Group: What sustainability projects have you and your team already implemented?
Michael Kasten: Together, we have drawn up a mission statement which states that we always want to focus our work on sustainability. As a result, we have already converted two of our three data centers completely to green electricity, thereby saving 70 tons of CO2 per year. We are currently planning the relocation of the last data center, for which we will invest a mid-six-figure sum. Of course, this center will only be powered by electricity from 100 per cent renewable energy sources. The modern servers in our data centers also require less cooling than in the past and thus save a lot of energy. Today, our servers already run at an optimal temperature at 25° Celsius.
Within the group, most colleagues work with laptops, which is much more favorable from an ecological point of view than desktop PCs. Laptops are technically designed to save electricity. Unfortunately, however, they are difficult to maintain. Our mission with all computers and servers is to use them for a long time in terms of sustainability. On average, we work with them for five years, which is good value. This is sometimes quite a balancing act, because it is also clear that there is something to be said for working on a fast new device.
Spread Group: What specific sustainability goals have you set for yourselves?
Michael Kasten: Quite a lot! In addition to our project to use 100 per cent green electricity in all data centers, we want to further improve our digital workflows and pay even more attention to whether and when we use paper. The paperless office is not a utopia, but often only fails because of our bad habits.
Spread Group: What do you recommend to all readers who would like to further explore the topic of "sustainability"?
Michael Kasten: Look at yourself and see what you can change. Many people e.g. underestimate how power-hungry screen savers can be. If you don't really need them, you should deactivate them directly. At Spread Group, we are currently working on a small project that will allow us to centrally control all screen savers for work breaks. That's even more convenient.
Spread Group: Thank you very much for the interview, Michael.
Please direct your questions about Spread Group to our Corporate Communications team.
Karsten Breit is the Head of Engineering – Production & Supply Chain at Spread Group. Initially, he was skeptical about the framework of scrum. Despite several workshops with external trainers, the business informatics graduate was unconvinced that the agile process model was anything more than a hyped and short-lived trend. It was not until a workshop with Jeff Sutherland, the co-founder of scrum, that Karsten experienced a revelation. Sutherland sees an agile mindset as the core of his framework, roles and rituals, on the other hand, as changeable tools. Karsten has now been working in software development at Spread Group for more than 15 years and is continuously expanding upon the framework as a certified Scrum Master.

"To introduce scrum successfully and according to plan, one should first look at the whole organization. Is it acceptable for the team to work without a hard deadline due to the uncertain environment? And is it okay to fail with some ideas? Then scrum could be a good model for internal projects – and product management," says Karsten Breit. Anyone can train to become a Scrum Master. It is important for someone in the role to think analytically, to be communicative and to be able to deal well with people.
 
1.     Question everything
Scrum thrives on further development. Since it is used in areas where the end result is not exactly predictable, changes are part of the project. In review meetings and retrospectives, work results and new suggestions should be critically discussed. "Scrum thrives on continuous improvement, in which we arrive at our goal through numerous, incremental changes. The quality and efficiency of the products are greatly improved as a result," says Breit.
 
2.     Trust your team
Not every manager can get used to the fact that failure is a part of agile work. They should not succumb to the temptation to exert more control over their employees. An excessive focus on detail takes away the momentum and causes team members to reorient themselves in the long term, as Breit explains: "Mutual trust is also the basis for our retrospective meetings. In them, every team member gives honest feedback on the last sprint. As Scrum Master, I take the feedback seriously and consider it for our next sprint."
3.     Work on your scrum
 
Part of an agile process model, like scrum, is adapting roles and rituals to be project specific. "Since our stakeholders are internationally distributed, we recorded our reviews as video clips for a while. But that was quite costly due to the post-production. We later decided to blog and have since published our sprint summary and an outlook as posts," says Breit.
 
4.     Ensure transparency
A Scrum Master can strengthen the basis of trust within their team and the organization with the help of transparent documentation, as Breit confirms: "I recommend openly preparing project progress and addressing it to the appropriate people. In addition to a blog, joint review meetings are also possibly. Such 'interim reports' will also give you tailwind for the next sprints."
 
5.     Communicate a lot (and regularly)
 
The rituals in scrum are deliberately timed tightly. In daily scrums and sprint reviews, nothing should remain unspoken, if possible, that could stand in the way of the project's progress. "We hold team meetings twice a week and use a lot of visualizations in our meetings, such as workflow charts and diagrams, to create a common understanding of the tasks at hand. These formats have translated easily to digital tools during the remote working period," explains Breit.
 
 
Please direct your questions about Spread Group to our Corporate Communications team.
Scrum has become the industry standard in software companies, as the framework scores with high flexibility, effectiveness and transparency in IT projects. But an agile mindset, the basis of every scrum framework, can also enrich project work outside the IT industry, finds Anna-Karoline Abraham, Product Management Lead at Spread Group. As a certified Product Owner, Anna-Karoline Abraham has been working on digital products from initial vision to realization for over six years.
"My job is to understand the 'why?' behind the user problem and act as a mediator between IT, business and the user to derive the 'what' from it. Our developers, on the other hand, are responsible for the 'how?'. A good product owner should have an agile mindset, be empathetic and structured, and be able to communicate well. And they should have no problem saying "no" clearly," says Anna-Karoline Abraham. According to her, there is no perfect career path to becoming a product owner: Spread Group's product owners have very different degrees – from business administration to computer science to mechanical engineering. Anna-Karoline Abraham herself studied media production, took computer science modules and already worked as a student trainee at Spreadshirt in product management.
 
1.     Find your scrum variant
If you are dealing with scrum for the first time, you will quickly come across the official "Scrum Guide," in which the most important elements are summarized. However, it is also mentioned there that these can be adapted, but then it is no longer scrum. "I think it should be possible to be agile here as well. It's about trying something out, evaluating it and adapting it if necessary. The team should be able to work together productively – that's more important than formalities. For example, we work without a Scrum Master, but for us, collaboration still works well. We regularly reflect on our processes, often simply try out a different approach and see what works for us and what doesn't," says Anna-Karoline Abraham.
 
2.     Pay attention to effective team sizes
The maximum team size in scrum is often stated as eight people in order to work together effectively within the framework. Anna-Karoline Abraham, on the other hand, has learned to appreciate even smaller teams: "I have had the best experiences with teams of four to five developers and me as the product owner. The advantage here is clearly the short communication channels: Coordination loops among five people run much faster."
3.     Create a common understanding
 
When introducing scrum, which is often driven by management, it is important to talk about expectations and goals. "Employees should be given the chance to understand and internalize what scrum is actually about. Likewise, it should be communicated what is hoped for from the introduction, how to get there and how to determine afterwards whether you were successful with the project. When introducing new processes, it is equally important to understand that the process itself should live and not simply exist overnight," says Anna-Karoline Abraham.
 
4.     Test out new tools
Two whiteboards still hang in her office, but in the wake of increased remote working, her team has switched entirely to digital tools. "We've discovered Miro over that time, and we use the application frequently for workshops or to record ideas, diagrams and workflows. Even though some of us are slowly moving back to the office, Miro will certainly stay with us for these tasks."
 
5.     Accept unpredictability
 
For us, the focus is on results, not hard deadlines. We are absolutely aware that it is impossible to name a deadline for completion in advance. Since you plan continuously in scrum, unexpected delays become visible more quickly and planning becomes more realistic, as Anna-Karoline Abraham describes: "We set ourselves shorter planning cycles in the form of two-week sprints, which has the advantage that we can react more quickly if we need to correct our course. In addition, scrum enables good communication. The daily exchange that takes place in the form of a short stand-up in the teams is incredibly important and good for making progress as well as for trust and transparency in the projects."
 
 
Please direct your questions about Spread Group to our Corporate Communications team.
Spread Group was the target of an organized cyber-attack which was carried out with considerably vicious criminal intent. The unidentified perpetrators managed to break through the company's high security standards and access internal data, including the addresses and contractual data of customers, partners, employees, and external suppliers.
Also affected are the payment details of a small number of customers who made payments to Spreadshirt, Spreadshop or TeamShirts via bank transfer, or who have received a refund via bank transfer. According to the latest information from our investigations, the bank details of any other customers were not saved on any of the hacked servers.
In addition, the bank account numbers and PayPal addresses of partners who have received commission payments from Spread Group were also affected.
Spread Group has proactively contacted everyone who has been affected informing them of the incident. We highly recommend those affected to change the passwords of their accounts with us.
The company's crisis team is working with external cyber-security specialists to systematically investigate these events. We have also informed the relevant authorities about this incident.
Our day-to-day operations have not been impacted by this incident. All our systems are up and running as normal. Spread Group is fully able to produce and deliver orders.
We will keep this post updated as well as a dedicated help page as soon as more information is available.
Please direct your questions about Spread Group to our Corporate Communications team.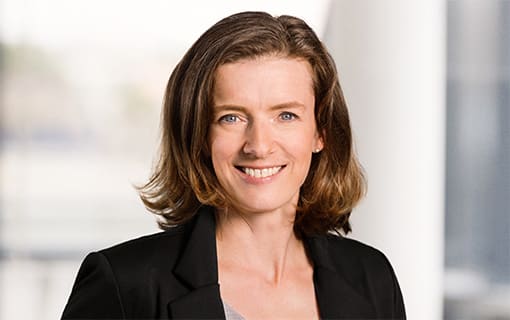 Eike Adler
Director Corporate Communications
Sylvia Thiele holds one of Spread Group's most important key positions to promote sustainability across the entire company. As the Head of Supply Chain Management EU, she and her team are responsible for the sustainable alignment of company-wide procurement of processes and supply chains. Building a continuously improved supply chain that takes equal account of economic, environmental, and social aspects is a complex challenge that Sylvia Thiele takes on with a great deal of passion and expertise.
Spread Group: How do you define sustainability?
Sylvia Thiele: Social aspects are particularly important to me, as they are often neglected in sustainability debates. Child labor, for example, is still a major issue in Asia, which I am also confronted with in my work. Of course, we categorically reject child labor and only conclude contracts with producers who demonstrably do not employ minors. As a mother, I am personally concerned that so many children are deprived of their childhood and – due to the lack of time for school – also of their future. The issue of plastic is of great concern to me, both professionally and privately. There is still far too much plastic in circulation that is not 100 percent degradable. The new EU law against the use of single-use plastic is a good start that we should build on.
Spread Group: What motivates you to live a more sustainable lifestyle?
Sylvia Thiele: I'm pragmatic. Wherever I'm offered a sustainable alternative, I integrate it into my everyday life. I always buy vegetables and eggs locally and always have a tote bag with me so that I don't have to use plastic bags. But it's more difficult when it comes to mobility. I live outside Leipzig and need my car every day because the poor connections with public transport don't allow for anything else.
Spread Group: What sustainability projects have you and your team already implemented?
Sylvia Thiele: We have already implemented a large number of different projects in the areas of supply-chain optimization, packaging, and procurement. I would first like to highlight our own organic collection. As a best-practice project, we have developed it according to BSCI standards that go far beyond the minimum legal requirements in the supply chain. Their organic cotton is produced in Turkey and processed locally in a nearby factory. The supply chain is as short as it can be. Our standard collection has an even longer supply chain because we source the cotton from India, among other places, and have it processed in Bangladesh.
I have known some of our producers and suppliers for many years and visit them regularly on site. In addition to our Code of Conduct that lays down the cornerstone of our cooperation, these meetings are particularly important to me. I want to get a first-hand impression of the production, the dyeing plant, and the logistics partners. Last year, I was unable to travel there due to the pandemic, but we found another way and now speak to each other even more regularly on the phone.

Spread Group: What specific sustainability goals have you set for yourselves?
Sylvia Thiele: We will continue to work on using our packaging in an environmentally conscious way. Whenever possible, we reuse our packaging so that, for example, we ship our drinking bottles in the same boxes as they are delivered to us. Our goal remains the 100 percent mark for green packaging. To achieve this, we are currently taking a close look at everything, from outer packaging to our parcel tapes.
At the moment, we still have to pack our products in plastic, as the requirements of our logistics partners for shipping don't allow any other type of packaging. However, we are currently investigating whether there are any greener alternatives that also comply with our partners' safety regulations. With around 9.8 million products printed and shipped every year, this could save us an enormous amount of plastic! Wherever possible, we already omit outer packaging. We put several products in one large bag instead of several small ones, which saves vast amounts of plastic. For our European customers, we have been using boxes that do not require additional adhesive tape for small to medium-sized packaging for some time now.
Spread Group: What do you recommend to all readers who would like to delve further into the topic of "sustainability"?
Sylvia Thiele: Find out more about the products you want to buy. To avoid losing your bearings in the jungle of certificates, I can e.g. recommend the Siegelklarheit.de website (in German). It offers a good overview of the most common certificates and can also be downloaded as an app to your cell phone. And exchange ideas with like-minded people! I like getting inspired by others.
Spread Group: Thank you very much for the interview, Sylvia.
Please direct your questions about Spread Group to our Corporate Communications team.
With its new "Star Academy" program, Spreadshirt – a Spread Group brand – promotes the visibility and sales of its designers on Spreadshirt's Marketplaces. Based on their individual sales history, quality and design rating, the designers receive their place in one of five "star classes". Determination and good ratings help them reach galactical heights. The higher the star class, the higher the benefits and consulting package.
Spreadshirt gets its designers on board of the "Star Academy" program to help them achieve greater visibility on Spreadshirt's Marketplace and higher sales figures. All designers are placed in one of five star classes based on sales history, design quality, and relevance. These tiered levels unlock tailored benefits for them. Regardless of which star class the designers start in, they are provided with tailored support and expertise in marketing their designs. As usual in space travel, this mission knows only one direction – the stars are the limit!
"Every week, 140,000 designs are published on the Spread Group platforms. This result proves how creative and productive our community is. Star Academy equips designers with the necessary resources and marketing know-how to increase their sales," says Gunter Nickel, Director of Spreadshirt Marketplaces.
The Star Academy is designed to award the determined designers is explicitly rewarded in the. Those who improve their own design quality and sales reach a higher star class and enjoy further advantages there. At the same time, the Star Academy ensures that the best designs in the Marketplace can be found more easily. New designers are supported with a starter package and placed in a higher star class as soon as they have published a minimum number of designs. If the drive for the mission falters for a while, the designers do not lose their star class. Losing your level only happens in case of breaking Spread Group's community standards.
Please direct your questions about Spread Group to our Corporate Communications team.
Spreadshirt Marketplaces will be further developed strategically and operationally under new management.
Spreadshirt Marketplaces is the brand that connects designers and customers around the world through unique products. Gunter Nickel, an experienced and fashion-savvy e-commerce manager will now be at its helm. The 44-year-old comes from the management team of the online fashion company Zalando, where he held various management positions in the board departments Strategy and Finance. With a degree in industrial engineering, he already looks back on a long consulting career at the international management consultancy A.T. Kearney, where he advised clients in various industries as an expert in growth and management issues. As an business consultant, he also acquired in-depth knowledge in the strategic support of young entrepreneurs in the Berlin startup environment.
"As Director of Spreadshirt Marketplaces, my goal is to accelerate the current growth of the business unit, and to establish the brand as a natural point of contact for buyer groups with a penchant for design. It is also important to me to reach new market segments beyond the gift buyer, such as fashion-savvy buyer groups. Our ambition must be to become the number one marketplace for creatives and to expand our product range in line with our target groups," says Gunter Nickel, who brings over ten years of experience in market positioning and corporate strategy.
Image material for download
Please direct your questions about Spread Group to our Corporate Communications team.