Show All News
Under the website TeamShirts.com, Spread Group now offers a Print-on-Demand (PoD) platform for the North American market, which is specially tailored to the needs of group orders. The new online offer is based on the e-commerce platform TeamShirts.de, which has been available to European customers since 2014.
After the market entry of the spin-off SPOD (Spreadshirt Print-on-Demand) in Europe, Spread Group has now reached another milestone in its expansion strategy. TeamShirts, the all-in-one solution for group orders, was successfully launched on the US market. Both brand launches clearly follow the multi-brand approach of promoting, strategically building and adapting high-turnover business areas within the group for different target markets.
"In six years, TeamShirts has established itself as an established player in the European PoD market. With growth of 60 percent last year, the time was right for a US market launch: our platform is perfect for American customers who live team culture like no other nation, both professionally and privately. We give you a 'satisfaction guarantee' for our online offer right from the start: Whether volume discounts, free graphic assistance or express delivery – we find a suitable solution for bulk buyers' every need," says Elmar Kühn, Director of TeamShirts Europe and project manager for the brand launch.
Everything from one source
This satisfaction guarantee is given on the basis of the broad-based company structure: Spread Group has a differentiated infrastructure which, with its own production facilities, designers and suppliers, can map all processes along the value chain itself. All group orders undergo multi-stage quality and design checks. If desired, the uploaded designs can be adapted or completely redesigned by the TeamShirts designers.
However, the platform's intuitive user interface also makes it easy to create products yourself: player names, numbers and dress sizes are collected in one tool, based on the more than 35,000 free designs or your own motif and agreed with the group members via a sharing function. In the future, these design options are to be supplemented by a further printing technique: for some months now, European customers have been able to have their motifs embroidered on the products.
Image material for download (Copyright: Spread Group)
Please direct your questions about Spread Group to our Corporate Communications team.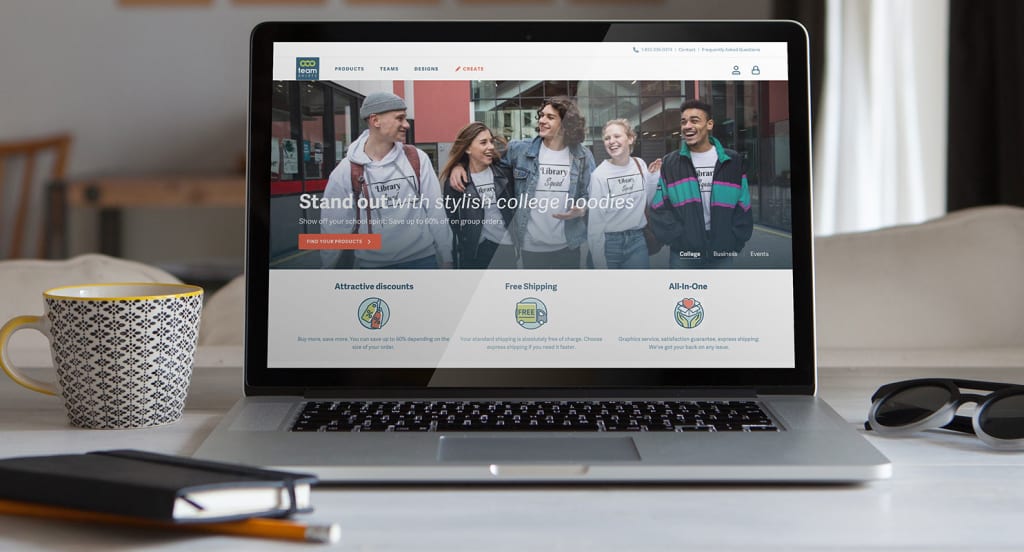 Spread Group launches PoD platform TeamShirts on the US market