To mark International Day for Tolerance, we are giving the stage to an artist who is committed to tolerance and self-expression this month: Frankfurt's Drag Queen and Spreadshop owner Electra Pain.
"More is more" is her motto, and not just when it comes to make-up and styling: The dazzling drag queen has been performing on German stages, promoting young artists with her "House of Pain" network and campaigning for the concerns of the LGBTQ community on her social media channel for more than seven years. It was clear to the Drag Queen that she wanted to bring out merchandising that reflected her personality (striking, versatile and brightly colored) with her increasing success in social media.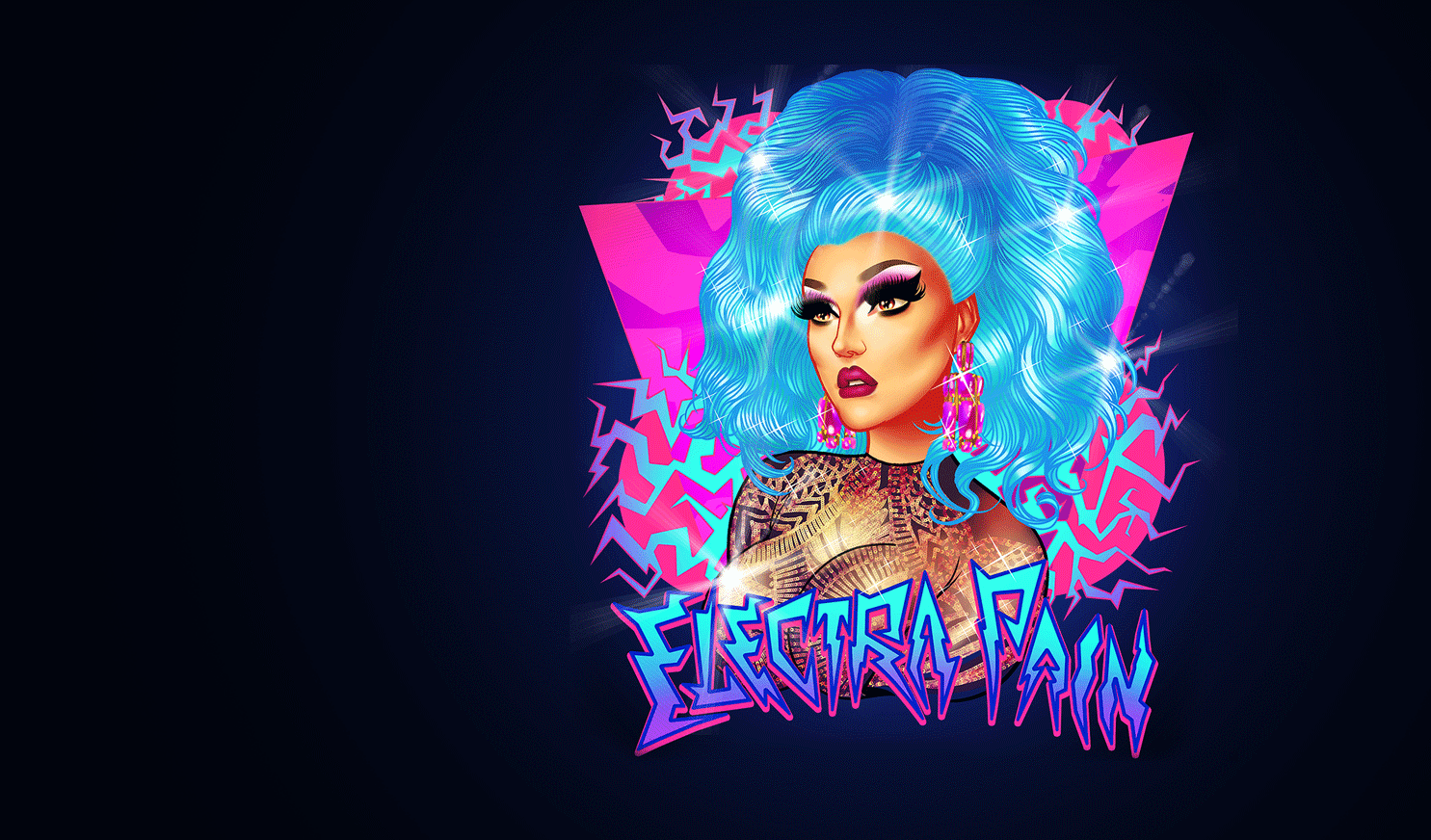 "I've been asked for fan merchandise many times and I liked the idea because I wanted to give something back to my fans for their support. But I didn't have a great design at first. Then I had an illustration made of me, and found it so marvelous that I wanted to share it with the whole world. Everything went really fast from that moment on and suddenly my store was there," explains Daniel, the person behind the drag queen. The colorful Electra-Pain design now adorns a wide range of products for men and women as well as accessories, reflecting Daniel's belief that colorful styling can brighten up even the dullest day.
Colorful clothes, serious intentions: Tolerance is not a matter of course
His products, however, are – in contrast to the extravagant outfits of Electra Pains – suitable for everyday use and set a strong signal for diversity and acceptance. Daniel himself strictly separates his two sides. During the week he works as an IT employee and transforms into the glamorous drag queen only at the weekend: "She is, so to speak, the antithesis of my rather shy and quiet nature as a private person. Electra has her own closet and that's where she stays between gigs".
Daniel only lives out both sides at the same time in one place: On his social media channels he gives insight into the world of Electra and Daniel. He also uses the attention of his artistic alter ego to work for the acceptance of the LGBTQ+ community, which is facing increasing discrimination and violent attacks. He also goes one step further with the foundation of the network "House of Pain": He promotes young drag queens from all over Germany in his network and helps them to discover the art of drag.
Links for further information