Show All News
Merch sales strengthen in the UK following strategic licensing partnership with Warner Bros. Entertainment in 2020.
UK consumers have been snapping up Hogwarts and Friends hoodies at ecommerce platform Spread Group. Women's hoodies are the bestsellers for both the school of wizardry and New York roommates' brands.
Annina Vettermann, Licensing Success Manager at Spread Group says: "We have been very surprised and pleased by the huge demand for women's hoodies for both of these Warner Bros. brands. We think this is a gap in the market and fans have been happy to find merch they want to wear at Spread Group".
Spread Group's bestselling Harry Potter design is a gold Hogwarts coat of arms. This is closely followed by individual House hoodies. The most popular is Harry's own Gryffindor (40% of sales). Hufflepuff and Ravenclaw are vying for second place (22% and 21% respectively) and those ambitious Slytherins are not far behind either, on 17%.
The revival of 90s TV hit Friends has seen a rise in demand for its classic brand and images of the Central Perk gang. At Spread Group, sales of tote bags, hoodies and t-shirts have risen for both men and women.
Annina Vettermann continues: "2020 has been a difficult year for everyone, but we were delighted to see UK consumers being creative and taking advantage of these newly licensed designs. The strategic partnership has created exceptional results for the Spread Group & Warner Bros. partnership".
Spread Group offers 14 Warner Bros. licenses, including Batman. Wonder Woman, Tom & Jerry, Looney Tunes and Superman, in a wide range of products, colours and designs
About Spread Group and Warner Bros. Partnership
The Spread Group side of the partnership covers design, marketing and production, a presence on the Spreadshirt marketplace, Amazon and eBay. This licensing deal made Warner Bros. one of Spread Group's largest partners. Its consumers can now access over 1,500 Warner designs on the Spreadshirt marketplaces in the UK, USA, Canada and Australia as well as over 1,000 item positions on Amazon.com.
Spread Group and Warner Bros. have had a successful partnership in across many European countries since 2012. In these eight years, Spread Group has developed around 2,000 designs with popular Warner Bros. heroes and symbols. The Warner Bros. brands are among the bestsellers on the European Spreadshirt marketplaces.
Find the press announcement here – https://www.spreadgroup.com/spread-group-and-warner-bros-expand-licensing-partnership/.
Image material for download (Copyright: Spread group)
Please direct your questions about Spread Group to our Corporate Communications team.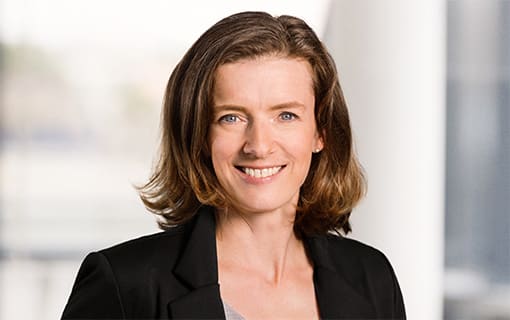 Eike Adler
Director Corporate Communications