Spread Group's Polish production moves to a new location and expands its capacity and technical park.
Spread Group has opened a new production facility in Legnica, Poland. After 13 years in the north of the city, the company is moving into a state-of-the-art new hall in the Panattoni Park in the south of Legnica. With a total area of almost 11,000 m², the new building offers space for an enlarged warehouse, expanded machinery with different printing technologies, and more office space.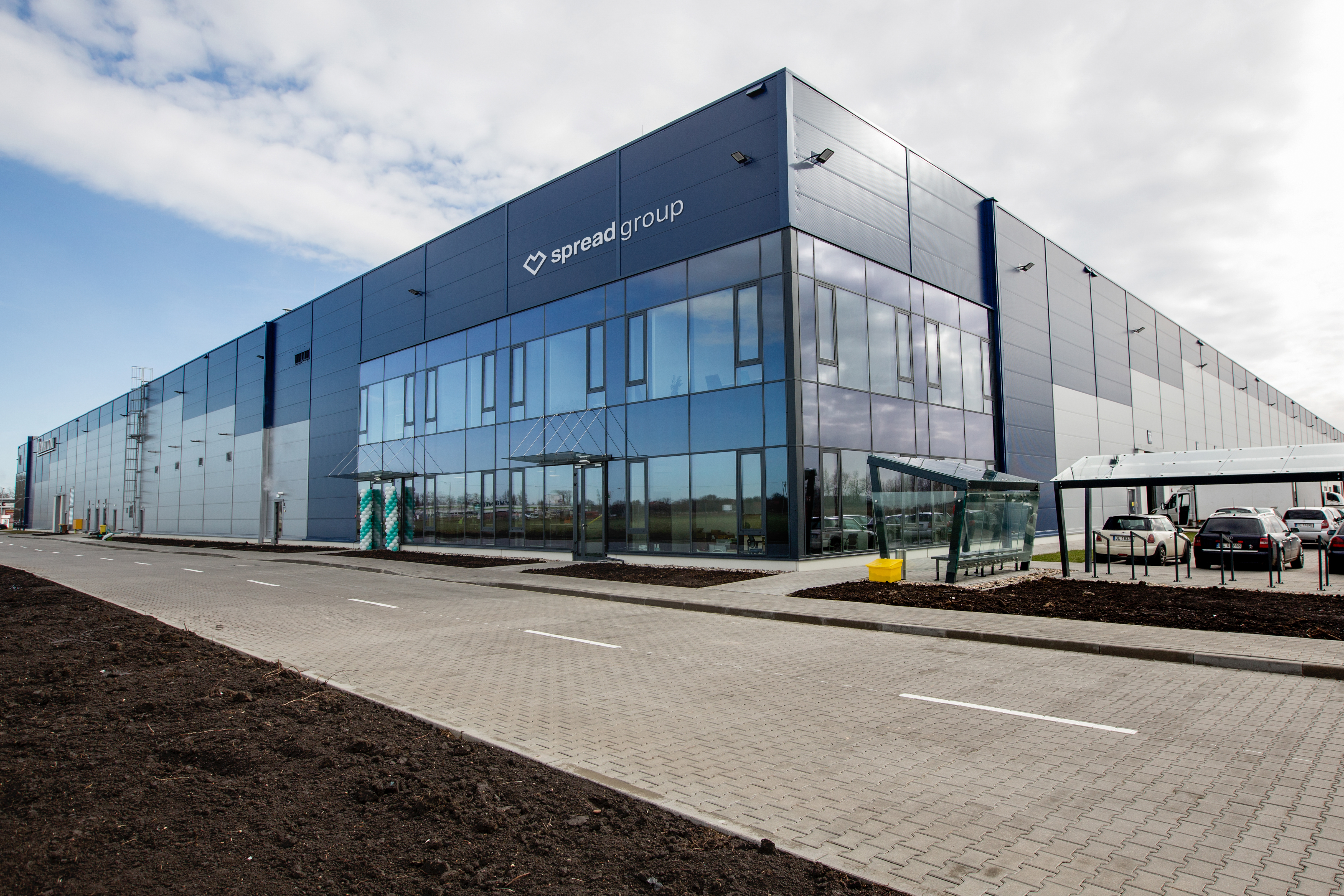 New production facility becomes European central warehouse
"The new location helps us optimize our European logistics. From now on, Legnica will serve as the central warehouse for our production in Germany, the Czech Republic, and Poland. We currently have around 4,500 storage locations for products. We are now able to double or even triple this capacity. The move was a real team effort! I am very proud of the entire team who, despite the circumstances over the last 12 months, got our new, strategically important production facility up and running on schedule," says Hanne Dinkel, Spread Group's Chief Customer Delivery Officer.
The investment and the move to the new building also underline Spread Group's commitment to the region and the expansion of its printing technologies. In addition to machinery of refinement methods such as foil printing, thermal sublimation, poster and sticker printing, additional state-of-the-art digital-direct printers have been installed. Newly developed machines for printing on polyester products and machines for embroidering clothing will be moving into the site in the near future.
Logistical advantages in every respect
"The production hall and warehouse are now located on one level, which optimizes and simplifies the entire organization and production. In addition, our new location now boosts very good transport links to the highway, which will benefit our suppliers, logistics service providers, and our colleagues," says Ewa Ziemba, Director Production in Legnica.
Currently, around 200 colleagues work in production in Legnica, some of whom have been working there for many years. With this move, Spread Group has been able to recruit new employees. The team is also looking for further reinforcements on site – from seasonal workers to new specialists.
The production facility in Legnica is one of five Spread Group production sites. In 2020, a total of 9.8 million products were printed at the various sites and shipped to customers worldwide. The print-on-demand provider plans to further increase the number of printed products in 2021. With the new facilities at the Legnica site, the company is ideally positioned to achieve this goal.



About the new production facility in Legnica:
Location: Spółdzielcza 10, 59-220 Legnica, Polen
Area: 10.603 m2
Team: > 200 employees
Print methods: digital direct, foil printing, thermal sublimation, posters and stickers, embroidery
Image material to download
(Copyright: Spread Group)