Freedom of expression is a human right in need of protection. As a partner of the first Freedom of Expression Week in Germany, Spread Group is contributing to a greater visibility of freedom of expression in order to encourage the diversity of opinion. #MehrAlsMeineMeinung
As we value the freedom of expression and creative expression, we print almost all designs uploaded to our platforms – whether we like them or not. Of course, there are guidelines we set for our community. For example, we reject designs that spread illegal or inflammatory content (hate speech), incite violence, are pornographic, or support harmful and misleading content.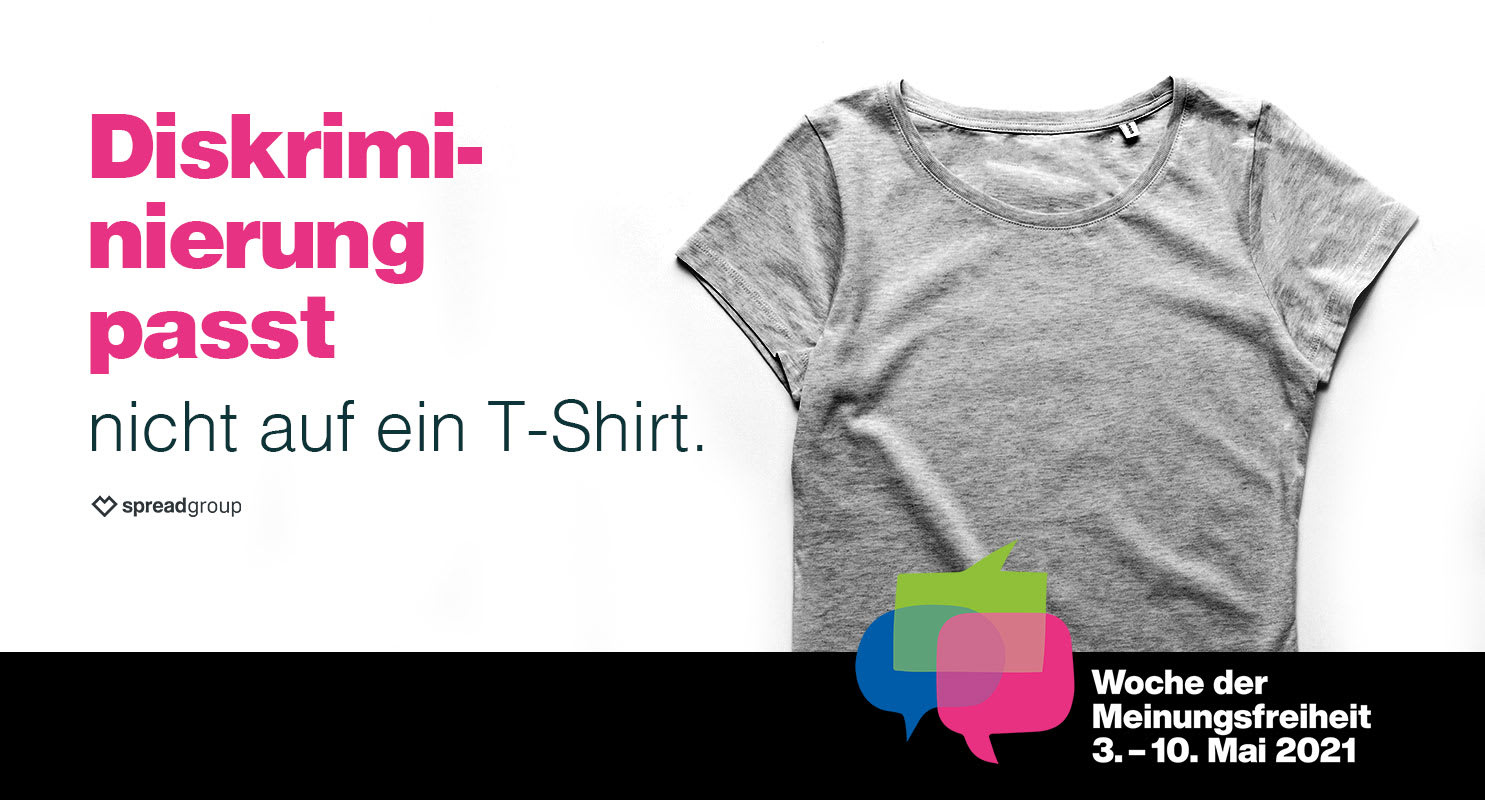 Clothing and accessories are our media of self-expression. Everybody should have the chance to bring their ideas to live the way they want. This is why our platform is open to diversity of opinion.
We may not like all some of the views expressed by designs uploaded to our platform, because opinions are subjective and as such do not always match our view of the world. There are emotions attached to opinions that are based on experiences, education, religion or even fear. Tolerance is needed and essential here.
There are also laws and guidelines that will prevent us from hosting content of racist, sexist, inciting, or discriminating nature. Our Community Standards define the content we will not tolerate.
In some cases, the context of a piece of content is key to understanding it. We encourage our community to keep this in mind and report designs that you feel violate our Community Standards. We take every report about a design, product, or shop very seriously. We analyze each case thoroughly and – if necessary – will consult experts before taking action. Sometimes a design alludes to complex issues, and different perspectives can lead to its interpretation in a seemingly contradictory way. On other occasions, the meaning attached to a word or a symbol changes over time.
A design that was part of the diversity of opinion yesterday can undermine freedom of expression tomorrow. We must always keep an eye on these developments and face them with our eyes wide open. If we continue to spread awareness and keep learning with a tolerant mindset, we can retain the open platform we want to offer. Last year, some 10 million new designs uploaded to our platform by a wide range of talented designers stand for empowering self-expression. And millions of customers purchasing these products fill us with pride.