Show All News
Spread Group's technology will create sustainable & individualised series merch
Stranger Things and The School for Good and Evil are the first two titles to go live in the new Spread Group consumer products deal with Netflix.
Spread Group rolls out the collection on all marketplaces in the UK and Europe. Designs for other properties will follow, including: Squid Game, Sex Education, La Casa de Papel, Elite, Shadow & Bone, 1899, Outer Banks and The Witcher.
The first designs will include Hellfire Club hoodies and The School for Good & Evil lunchboxes. Fans will be able to buy designs across a wide range of products in the apparel and accessories segment but also covering Home & Living products which are great for gifting.
Spread Group's technology enables individualization. This creates a sense of belonging through products people love. Fans can find a design in a style and fit to suit them, across Spread Group's fashion and lifestyle range.
When fans are involved in the creation of an item it creates a greater affinity with the brand. With the Spread Group and Netflix partnership, fans can create for example; Squid Game sweatshirts, Elite water bottles, The Witcher bandanas, Shadow & Bone drawstring bags or Outer Banks long sleeve shirts.
The Spread Group technology also boosts sustainability credentials. Production based on need (not projection), means an item is only produced after it has been ordered. This limits waste because there's no over-stocking and leftover sizes.
Dr. Julian de Grahl, Spread Group CEO, says:
"This partnership will enable Netflix fans to create delight items for much-loved shows. We do this through individualization; a growing trend in brand merch. Our made-to-order technology gives fans space to produce something unique they want to wear every day. The ability to individualise will then increase their sense of belonging to their favourite Netflix shows."
Sven Burscher, Spread Group's Head of Licensing said:
"We're delighted to be partnering with Netflix to offer such a huge range of merch to its wide audiences. Our technology means Netflix can retain brand integrity for its iconic series and a demand-led printing model also limits waste, which is good for the planet."
"The Netflix shows have become significant brands in themselves. Fans identify with the story-lines and characters and the programmes are binge-watch destination TV. With this partnership between Spread Group and Netflix series fans can wear their dedication with pride!"
Image Links
Additional Links
About Netflix
Netflix is the world's leading streaming entertainment service with 221 million paid memberships in over 190 countries enjoying TV series, documentaries, feature films and mobile games across a wide variety of genres and languages. Members can watch as much as they want, anytime, anywhere, on any internet-connected screen. Members can play, pause and resume watching, all without commercials or commitments.
Spreadshop has put together an expert team of content industry leaders, creative entrepreneurs, and creator economy consultants to form their first-ever Creator Advisory Board. This initiative aims to shape the next chapter of creator commerce for Spreadshop and beyond.
Spreadshop.com is a software as a service (SaaS) provider that helps designers, creators, and influencers monetize their custom merchandise online. They have announced the formation of their first ever Creator Advisory Board, under the strategic guidance of an accomplished group of creatives, to further empower the creator community.
Since 2016, Spreadshop has focused on becoming the best merchandise platform for creators of all kinds. In 2020, Spreadshop became an official YouTube partner, allowing eligible shop owners connect their shop to the Youtube Merch Shelf, Store Tab, and more. Last year, Spreadshop launched a Brand Ambassador Program with the goal of empowering shop owners with added value. Brand Ambassadors not only educate creators about how to use the platform, but also create content and workshops designed to help creators live a more sustainable creative life.
Lauren Virgin, Influencer Marketing Manager at Spreadshop, shared, "I am beyond excited to add the Creator Advisory Board to our existing Brand Ambassador program! We've already seen so much success working with only a few of these pros, thereby helping smaller creators grow their channels or brands to monetize their merch. Being able to scale our program with a wider variety of experts will be awesome. I can't wait to use their guidance to help even more creators in the future to ultimately become a key part of the new creator economy."
Spreadshop's Creator Advisory Board will meet regularly to give feedback, discuss topics important to the creator community, and demo upcoming platform features. One of the first topics of discussion will be input on new print on demand products, with a heavy focus on more sustainable clothing for all.
Millie Adrian of It's Modern Millie and a founding member of the creator board says, "It's one thing to work with a brand on a one-off collaboration, and it's another to partner with a company that truly sees your value – and that you believe in. Together we can create a more significant impact. I love working with Spreadshop as a brand ambassador and am beyond thrilled to become a founding member of the Creator Advisory board. It's exciting to see a company not only invest in their creators but create a space where they can receive direct feedback, thoughts, and opinions. It's a great help to guide their projects with a creator perspective in mind. I truly hope other brands see these strides Spreadshop is making and get inspired to take similar action."
The company welcomes the following new members of the Creator Advisory Board:
Millie Adrian – Online Educator and YouTuber of It's Modern Millie, who teaches aspiring Influencers how to turn their personal brand into a full-time business.
Daniel Batal – Content Creator & Professional Channel Consultant.
Roberto Blake – Creative Entrepreneur and Founder of Awesome Creator Academy.
Saul Colt – Creative Genius behind The Idea Integration Co., an award-winning boutique marketing and advertising agency made up of professionally creative and funny people.
Andrew Kan – Award winning Documentary Film Director. Skilled in Storytelling, YouTube Search Engine Optimization (SEO), Camera Operation, and all things film-making.
Desiree Martinez – Founder of Women of Video, YouTuber, Podcaster, Author, Award-Winning Social Media Creative Content Creator.
Jessica McCabe – American Actress, Writer, and Producer of How to ADHD on YouTube.
Nick Nimmin – YouTube Content Creator and Educator dedicated to helping other content creators succeed.
Tom Phan – Content Creator of Clueless Bushcraft on TikTok and Youtube.
Jim Rugg – Eisner Award Winning Cartoonist and Content Creator for Cartoonist Kayfabe on YouTube.
Renee Teeley – Creator Economy Executive with over 15 years of experience helping creators, brands, and enterprise companies grow their communities and build their businesses using video.
Our oceans have become a landfill site and the numbers are not looking good. According to 5 Gyres, there are around 5.25 trillion bits of plastic floating in the sea, and it's getting worse every day.German organisation BeachCleaner has decided to tackle this problem head on. Since 2021, they've been selling plastic free products with Spreadshop.
Anne Mäusbacher wasn't expecting a Mediterranean holiday to be so life-changing: "On the beach in Ibiza there just seemed to be so much plastic rubbish around – much more than I'd seen in previous holidays. That's when my husband and I started pulling out floating bits of plastic using our son's fishing net." This experience was what kickstarted BeachCleaner. Since 2015, Anne has been campaigning, alongside several volunteers, for plastic-free oceans and more awareness of sustainability. BeachCleaner are driven by their slogan "Act – Learn – Transform". They "Act," by conducting educational work and initiating trash collection campaigns around regional bodies of water. They "Learn" by sharing their knowledge on how to carry out effective clean ups and make (organic) DIY care products. And they "Transform" by starting young, with a program called "Kids for the Ocean" which targets school children.
"Plastic is one of the biggest dangers and challenges of our lifetime. Every minute a truck-sized load is dumped into the sea. BeachCleaner aren't just here to educate people about the state of the oceans, remove plastic or engage with people, we are here to find effective solutions to the production of single-use plastics. Together with Spreadshop we can make and offer sustainable products which assist the transition towards a plastic free and conscious life", explained Anne. To get people acquainted with this issue, she recommends people to start tracking their own plastic usage through a Plastic Footprint Calculator. People often underestimate just how much plastic rubbish results from their everyday activities.
Every purchase in the BeachCleaner Spreadshop contributes towards helping the organisation. The shop itself is, like all Spreadshops, completely free. That means the organisation of the tasks, production, shipping, payment, as well as the customer service are carried out by Spreadshop. As such, we can give more time to Anne Mäusbacher to do the things that matter: "We also do regional clean-ups, especially in and around Nuremburg. The reason for this is simple: 80% of the plastic waste ending up in the sea originates from inland, coming from lakes or rivers. Therefore, we go to the route of the problem and are grateful for the many volunteers we have supporting us. Only together can we win the fight against plastic waste!"
For further information:
Shop "BeachCleaner": www.beachcleaner.de
Website: www.beachcleaner.de
LinkedIn: linkedin.com/company/beachcleaner
Instagram: instagram.com/beachcleaner.de/
Print-on-Demand Offering Helps Sustainability and Customisation Goals
Flashdance, Top Gun, Star Trek, Garfield and SpongeBob SquarePants are five of the iconic brands in the European licensing deal signed by Spread Group and Paramount Consumer Products.
Sustainability is at the heart of this partnership. The Spread Group's print-on-demand offering means an item is only printed after it has been ordered. This limits waste because there's no over-stocking and leftover sizes.
The first designs will include I Feel the Need for Speed Top Gun t-shirts, Flashdance logo and What a Feeling! hoodies, Garfield LASAGNA lunchboxes and Saturday Night Fever posters. The designs will be a mixture of image classics and newly created designs created by Spread Group.
Customisation is also made easy with print-on-demand. Fans have the freedom to add a design to a product in a size, colour, and style of their choice. When fans are involved in the creation of an item it creates a greater affinity with the brand.
Sven Burscher, Spread Group's Head of Licensing said:
"This partnership means Spread Group can offer a huge variety of themes to a wide audience. The Paramount Global brands cover iconic movies and cartoons for a large demographic. There's a coming-of-age moment for everyone!

Our print-on-demand offering means the brands and their fans can customise their creations to suit them, whilst retaining brand integrity. It also limits waste which is better for the planet".
Fans will be able to add images and quotes to t-shirts, hoodies, caps, bags, aprons, mugs, water bottles, lunchboxes, pillowcases, posters, and stickers depending on the brand. Designs will also be localised; for example, Garfield quotes in German, French and English.
The licence covers Germany, Austria, Switzerland, France and the UK.
Image Links
Additional Links
There are some 38,500 species left on our planet, and the orangutans of the islands of Borneo and Sumatra have been topping the list of those in danger of extinction for years. They are also listed in the Red List of the World Conservation Union IUCN. Organizations such as Orang-Utans in Not e. V. are firmly committed to saving these unique animals from extinction. To support their efforts, they offer their own merchandising as a source of funding.
Every encounter with orangutans is an emotional one, says Julia Cissewski, founder of the association "Orang-Utans in Not e. V." and shop owner of the eponymous Spreadshop. "Watching orangutans in the wild is something very special. The mother-child relationship is one of the strongest in the animal world. The offspring learns everything necessary for an independent life from the mother in a matter of only about eight years." But she also mentions some less-pleasing experiences, such as encounters with traumatized orangutan orphans whose mothers have been killed. "This unspeakable suffering cannot be put into words. Without our help, these animals would have no chance of survival in the wild," said Julia Cissewski.
The lives of adult orangutans are also marked by the daily struggle for survival. Their situation has long been critical and is becoming increasingly dramatic. Unfortunately, the reasons here can be traced back to our consumer behavior. On the one hand, rainforests are being steadily decimated and sourced for tropical timber. On the other hand, the demand for raw materials such as palm oil – which is found in every other supermarket product – keeps increasing. Both factors have fatal effects on the rainforest, and in turn decimate the orangutan population. Markus Menke has intensively researched the consequences of palm oil production as project manager of the Replace PalmOil app, a barcode scanner for grocery products containing palm oil with a feedback function to the manufacturer. "Palm oil is the cheapest and most widely used vegetable oil in the world. Replacing it completely with other oils won't solve the fundamental problem of overconsumption, since other vegetable oils also require cultivable areas that are often larger than those needed for the production of palm oil."
The fate of the orangutans can only take a turn for the better if human behavior changes. The rainforest area that has been destroyed by our excessive overconsumption could be renatured if we were to put our consumption on a more sustainable track. This is the only way to protect the precious habitat of orangutans. And Orang-Utans in Not e. V., founded in 2007 by scientists from the Max Planck Institute for Evolutionary Anthropology in Leipzig, offers numerous opportunities to support private individuals and companies. On the association's website, you will find all the information to become a sponsor or member, donate, and purchase merchandising products.
"Our Spreadshop has become an important source of funding for reforestation, reintroduction and education projects. All proceeds from our sales go completely into these projects. Through the shop, we also increase the visibility of our association, and our customers help us carry the message into the world," says Julia Cissewski. Having become aware of the Spreadshop brand by a recommendation of another association in 2019, they particularly appreciate the fact that their own shop is 100 percent free of charge. All organizational tasks, such as the production of the articles, shipping, payment handling and customer service are taken over by Spreadshop. This is how Orang-Utans in Not e. V. can fully concentrate on the protection of orangutans.
Will we still be able to realize a turnaround in the treatment of the orangutan habitat? There are some positive signs. The natural habitat of orangutan is the rainforest, and the latter is at the core of climate protection. People are becoming more aware of the dramatic consequences of deforestation, not only because of the great apes in need of protection, but also in terms of climate change. Many people take to the streets in support of climate protection, and future generations will grow up with more a sustainable consumer behavior. And it is the target group of children and young people that the association's educational events are aimed at, i.e. to elucidate that large-scale deforestation of tropical rainforests for the sake of palm-oil cultivation endanger orangutans. For the future of their association, Julia Cissewski and Markus Menke have a common wish: "We strive for a world in which associations like ours are no longer necessary, as people will have learned to adapt their actions to the environment – both on a global and local scale. We all need to assume responsibility for the world that surrounds us."
Related links:
• Spreadhop of "Orang-Utans in Not e. V.": www.orang-utans-in-not.myspreadshop.de
• Instagram channel: www.instagram.com/orang_utans_in_not
• Twitter channel: www.twitter.com/OrangUtansinNot
• Facebook channel: www.facebook.com/ouin.org
• Contact for event inquiries: kontakt@ouin.de or umweltbildung@ouin.de
Fundraiser to clean up the world's oceans generates $2,600 to benefit The Ocean Cleanup
The world's oceans are flooded with up to 12.7 million tons of plastic waste every year. According to official figures from WWF Germany, most plastic waste settles mainly in deeper waters. This is where about 80 million tons of plastic have currently accumulated. In order to stem this tide of plastic waste, Spreadshop – a free online shop system for selling fan merchandise – launched its a campaign to counter it. Spreadshop was inspired by the global fundraising project called "The Ocean Cleanup" by US influencers MrBeast and Mark Rober. Their "TeamSeas" campaign was initiated by the YouTubers to remove 30 million pounds of plastic waste by the end of 2021. For every dollar donated by supporters, one pound of trash was removed.
The fundraising campaign centered around reusable bottles, and Spreadshop set its own course in the joint effort against the plastic flood. Not only did the brand donate one dollar to "The Ocean Cleanup" for every insulated drinking bottle sold, but also contributed to a broad rethinking for sustainable alternatives to single-use plastic bottles with its commitment. This fundraiser has a remarkable record, as Spreadshop was able to remove over a ton of plastic waste from the world's oceans in just two weeks.
"We are thrilled by the huge willingness of our community to support our commitment. Our partner community share our a strong awareness of sustainability and are aware of the need to do something about the dramatic pollution of our oceans. Together, we were able to donate around 2,600 US dollars to "The Ocean Cleanup" in a very short time," says Director Spreadshop Dennis Dörfl.
To strengthen its commitment, Spreadshop is building on the support from Spread Group, its umbrella brand. On behalf of the entire group of companies, Spread Group is now donating an additional 3,600 USD to "The Ocean Cleanup", which has been freeing the oceans of plastic waste with an autonomously operating collection system since 2013.
Spread Group and Peanuts Worldwide are kicking off the new year with a range of baby products and designs. The collection will be offered across the whole of the EU and the UK.
The range features the lovable beagle Snoopy on baby-grows, tiny t-shirts and warm hats. Since 1950, the Peanuts characters have been making both children and adults around the world smile, laugh and dream. Now they are available to print-on-demand too.
Sven Burscher, Spread Group's Head of Licensing said:
"This partnership expands Spread Group's offering with lovely designs for the Peanuts baby demographics. It gives the brand and its fans the option of print-on-demand, which offers a range of designs in a style, size and colour to suit them". Peanuts has positivity associated with the brand we are very excited to have Snoopy and the gang in our portfolio!"
Tara Botwick, Vice President of Territory Management, EMEA for Peanuts Worldwide, said:
"We are looking forward to growing our baby offerings in Europe, as we know that parents and grandparents want to share their love of Peanuts with the next generation. Expanding our print-on-demand business is important as we continue to reach new audiences and Spread Group is a key licensee in that category."
Spreadshirt's Marketplace will also host a showroom of the designs featuring Charles M. Schulz's classic characters. More designs will be added as they come on stream. There is a wide variety with some great classics to be discovered. The collection will also include apparel for teenagers and adults, making it the perfect gift for Peanuts fans of all ages.
Image Links
Additional Links
About Peanuts Worldwide LLC
The characters of Peanuts and related intellectual property are owned by Peanuts Worldwide, which is 41% owned by WildBrain Ltd., 39% owned by Sony Music Entertainment (Japan) Inc., and 20% owned by the family of Charles M. Schulz, who first introduced the world to Peanuts in 1950, when the comic strip debuted in seven newspapers. Since then, Charlie Brown, Snoopy and the rest of the Peanuts gang have made an indelible mark on popular culture. In addition to enjoying beloved Peanuts shows and specials on Apple TV+, fans of all ages celebrate the Peanuts brand worldwide through thousands of consumer products, as well as amusement park attractions, cultural events, social media, and comic strips available in all formats, from traditional to digital. In 2018, Peanuts partnered with NASA on a multi-year Space Act Agreement designed to inspire a passion for space exploration and STEM among the next generation of students.
Spreadshirt's Marketplace has a lot to offer. Next to offering a home to more than ten million crowd-sourced designs ― contributed by some of the web's most talented independent designers ― it highlights the diversity of our international community of partners. This series presents the Designer of the Month.
Marketplace Designer of the Month January: Moonape
It's going to be spacy and moony! Are you into science fiction? Then don't miss our Designer of the Month Moonape and discover the wonderful universe of this talented Bulgarian designer: https://www.spreadshirt.de/shop/user/moonape/
Spreadshirt's Marketplace has a lot to offer. Next to offering a home to more than ten million crowd-sourced designs ― contributed by some of the web's most talented independent designers ― it highlights the diversity of our international community of partners. This series present the Designer of the Month.
Marketplace Designer of the Month December: Modartis
It's Christmas time! Our Spreadshirt's Marketplace Designer of the Month Modartis sweetens the holiday season with some festive and cute animal designs. Learn more about the December's pick here and discover the entire cartoon world of Modartis in her showroom: https://www.spreadshirt.de/shop/user/modartis/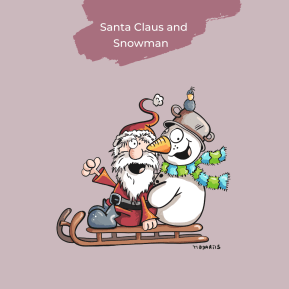 Spread Group and Warner Bros. Consumer Products announce today the launch of an all-new print-on-demand collection inspired by Game of Thrones, featuring branded products for fans to use, wear, and carry. The new collection will include apparel, accessories, homeware, and more, making it the perfect gift, just in time for the holidays.
Print-on-demand means fans can customise the collection within the parameters of the brand's guidelines. Spread Group's offering provides a range of designs from the series in colours, styles and products to suit the brand. Fans can choose from a range of dark colours, different apparel and accessories products. Designs with signature phrases like 'Winter is Here, 'Not Today' or 'A Lannister Always Pays His Debts' are among the versatile collection.
The combination of customisation and print-on-demand produces a greater choice for fans. The look and feel of the Spread Group's Game of Thrones collection offers more variety and individual designs to the fans.
In addition, it shows the strong aspect of sustainability which is rooted very deeply in the print-on-demand approach. It means no overproduction and a wider choice of products like organic cotton t-shirts.
Sven Burscher, Spread Group's new Head of Licensing said:
"We are very excited to expand our strategic partnership with Warner Bros. Consumer Products. We can now offer Game of Thrones fans an appealing product range with a level of customisation, which increases their affinity with the series, whilst retaining control of the brand image. As no product is printed until it's ordered, Spread Group can offer a greater range meaning fans can always find the size they need, unlike in the store".
About Game of Thrones
HBO's Game of Thrones has aired in over 207 countries and territories, culminating in record-setting ratings, and over its eight seasons, the show became one of the biggest and most iconic series in television history. Having celebrated "The Iron Anniversary" in April 2021, which marked ten years since the first episode hit television screens, Game of Thrones continues to engage passionate fans and ignite audiences' excitement with the next iteration of the franchise, House of the Dragon.
Image Links
Further links
About Warner Bros. Consumer Products
Warner Bros. Consumer Products, a WarnerMedia company, extends the Studio's powerful portfolio of entertainment brands and franchises into the lives of fans around the world. WBCP partners with best-in-class licensees globally on an award-winning range of toys, fashion, home décor, and publishing inspired by franchises and properties such as DC, Wizarding World, Looney Tunes, Hanna-Barbera, HBO, Cartoon Network and Adult Swim. The division's successful global themed entertainment business includes groundbreaking experiences such as The Wizarding World of Harry Potter and Warner Bros. World Abu Dhabi. With innovative global licensing and merchandising programs, retail initiatives, promotional partnerships and themed experiences, WBCP is one of the leading licensing and retail merchandising organizations in the world.