Show All News
Do Laux has been our creative director for 10 years and has been overseeing Spread Group's brand communication and visual language. When she came to Leipzig from New York City in 2012, she began a fundamental rebranding and rejuvenated the group's entire visual identity, including the Spreadshirt logo ("love tab") and homepage's layout. This was followed by an overhaul of TV spots, newsletters, social media channels, landing pages and many other elements. In the process, the American with Korean roots was able to draw on her many years of professional experience as a graphic designer at the Yard advertising agency, L'Oréal and Maybelline in New York City. Soon, Spread Group's European customers will be able to hold a particularly sophisticated design from Do in their hands: Our new packaging made of 100% recyclable material was designed by her as part of our "Committed to a Greener Future" initiative.
Spread Group: How do you personally define sustainability?
Do Laux: To use fewer resources, everyone must pull together: Society, business, politics. But each and every one of us can also make a contribution to reducing our ecological footprint. Every individual can make their personal contribution to a better future. For example, you can do a lot to protect the environment within your own four walls. A lot of water can be saved if you turn off the faucet when brushing your teeth, soaping up, washing dishes, etc. Take showers instead of baths, the shorter and less hot the better. A flow limiter will also help you use less water. Avoiding waste, as well as separating and recycling is also a good idea. You can try upcycling and give old items a second life. Organic products are also better in the household. Use cleaning agents, detergents, cosmetic products, etc. that are produced organically.
Spread Group: What motivates you to live a more sustainable lifestyle?
Do Laux: It's very important to me to give my children the possibility for a good future. For decades, our society has been looking for ways to minimize our CO₂ footprint. Today's world of technology and innovation has gradually provided us with a solution, namely sustainable and smart buildings. The transition to a sustainable lifestyle has not only a social and environmental impact, but also an economic one that guarantees us significant profits and cost reductions. Is it possible to improve the performance of a building at a low cost while making a significant profit? My answer to this is a resounding yes.
Spread Group: What sustainability projects have you and your team already implemented?
Do Laux: I'm very glad that the packaging for Spread Group is going plastic-free this year. We've already replaced the plastic wrappers for bigger consignments with recycled paper, and we're going to offer paper mailers for all other consignments by the end of the year. Best of all, the new packaging solution is a multi-brand paper packaging system that is reusable and recyclable: All of Spread Group's business units will use the same recycled paper mailers, and the branding takes place by means of a paper sticker that will get attached when it gets shipped. Thus, the design had to be neutral enough to be able to represent the various business units of Spread Group. This is why it depicts a graphic, which – by showing movement – symbolizes the connection between both the brands and the sustainable idea of benefiting the ocean with using less plastic.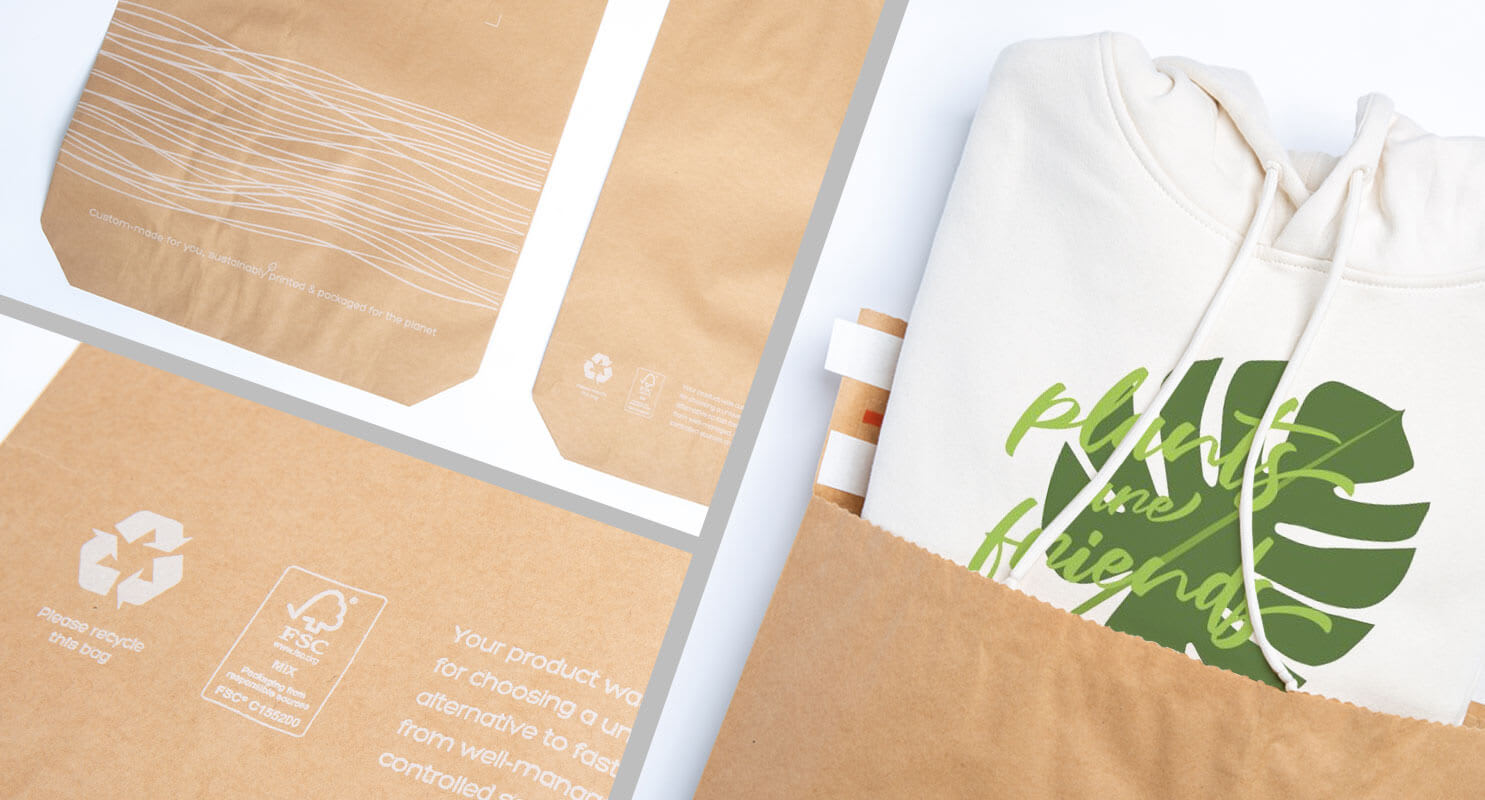 Spread Group: What specific sustainability goals have you set for yourself?
Do Laux: At Spread Group, we understand that real responsibility can be measured by the respect we show for our planet, our people, and our economy. This means that we must hold ourselves accountable for the sustainability of our actions. In other words: we need to strike a balance between what helps us grow as a business and the effect our actions have on our employees, our society, and the environment. The idea is to shoulder tomorrow's responsibility by accepting it today.
Spread Group: What do you recommend to all readers who would like to further explore sustainability?
Do Laux: Whatever you do, try to keep in mind that every action will makes an impact, positive or negative. This kind of awareness helps you minimize the negative actions and focus on the positive ones. This kind of mindset helps you develop positive habits that will definitely make a change if everybody adopts them.
Spread Group: Thank you for the interview, Do!
Related links
Corporate Social Responsibility at Spread Group: www.spreadgroup.com/sustainability