Show All News
Sylvia Thiele holds one of Spread Group's most important key positions to promote sustainability across the entire company. As the Head of Supply Chain Management EU, she and her team are responsible for the sustainable alignment of company-wide procurement of processes and supply chains. Building a continuously improved supply chain that takes equal account of economic, environmental, and social aspects is a complex challenge that Sylvia Thiele takes on with a great deal of passion and expertise.
Spread Group: How do you define sustainability?
Sylvia Thiele: Social aspects are particularly important to me, as they are often neglected in sustainability debates. Child labor, for example, is still a major issue in Asia, which I am also confronted with in my work. Of course, we categorically reject child labor and only conclude contracts with producers who demonstrably do not employ minors. As a mother, I am personally concerned that so many children are deprived of their childhood and – due to the lack of time for school – also of their future. The issue of plastic is of great concern to me, both professionally and privately. There is still far too much plastic in circulation that is not 100 percent degradable. The new EU law against the use of single-use plastic is a good start that we should build on.
Spread Group: What motivates you to live a more sustainable lifestyle?
Sylvia Thiele: I'm pragmatic. Wherever I'm offered a sustainable alternative, I integrate it into my everyday life. I always buy vegetables and eggs locally and always have a tote bag with me so that I don't have to use plastic bags. But it's more difficult when it comes to mobility. I live outside Leipzig and need my car every day because the poor connections with public transport don't allow for anything else.
Spread Group: What sustainability projects have you and your team already implemented?
Sylvia Thiele: We have already implemented a large number of different projects in the areas of supply-chain optimization, packaging, and procurement. I would first like to highlight our own organic collection. As a best-practice project, we have developed it according to BSCI standards that go far beyond the minimum legal requirements in the supply chain. Their organic cotton is produced in Turkey and processed locally in a nearby factory. The supply chain is as short as it can be. Our standard collection has an even longer supply chain because we source the cotton from India, among other places, and have it processed in Bangladesh.
I have known some of our producers and suppliers for many years and visit them regularly on site. In addition to our Code of Conduct that lays down the cornerstone of our cooperation, these meetings are particularly important to me. I want to get a first-hand impression of the production, the dyeing plant, and the logistics partners. Last year, I was unable to travel there due to the pandemic, but we found another way and now speak to each other even more regularly on the phone.

Spread Group: What specific sustainability goals have you set for yourselves?
Sylvia Thiele: We will continue to work on using our packaging in an environmentally conscious way. Whenever possible, we reuse our packaging so that, for example, we ship our drinking bottles in the same boxes as they are delivered to us. Our goal remains the 100 percent mark for green packaging. To achieve this, we are currently taking a close look at everything, from outer packaging to our parcel tapes.
At the moment, we still have to pack our products in plastic, as the requirements of our logistics partners for shipping don't allow any other type of packaging. However, we are currently investigating whether there are any greener alternatives that also comply with our partners' safety regulations. With around 9.8 million products printed and shipped every year, this could save us an enormous amount of plastic! Wherever possible, we already omit outer packaging. We put several products in one large bag instead of several small ones, which saves vast amounts of plastic. For our European customers, we have been using boxes that do not require additional adhesive tape for small to medium-sized packaging for some time now.
Spread Group: What do you recommend to all readers who would like to delve further into the topic of "sustainability"?
Sylvia Thiele: Find out more about the products you want to buy. To avoid losing your bearings in the jungle of certificates, I can e.g. recommend the Siegelklarheit.de website (in German). It offers a good overview of the most common certificates and can also be downloaded as an app to your cell phone. And exchange ideas with like-minded people! I like getting inspired by others.
Spread Group: Thank you very much for the interview, Sylvia.
Please direct your questions about Spread Group to our Corporate Communications team.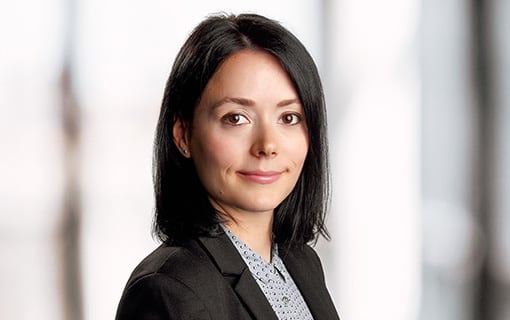 Silke Möller
Corporate Communications Specialist